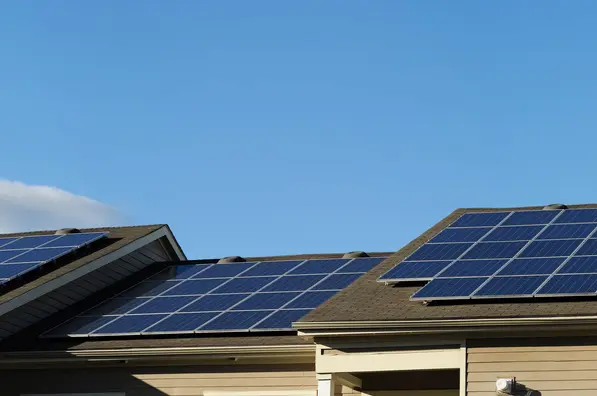 The following article is one of seven finalists in the 2019 Gill Owen Essay Prize, which honours the memory of Dr Gill Owen, who was a tireless campaigner in the fields of energy efficiency and social equity. The competition is sponsored by AGL Energy, the Institute for Sustainable Futures at UTS, the Association for Environmental and Energy Equity, Uniting Communities and RenewEconomy. The finalists' essays will be published in Renew Economy between Monday 17th February and Tuesday 25th February.
A passionate and pioneering campaigner for social justice, Gill Owen was one of the first women to bring the voices of the consumer and the disadvantaged to the boards of the UK's and Australia's competition and economic regulators. Gill advocated passionately for these causes until her untimely death from an aggressive brain tumour in August 2016.
To celebrate Gill's contribution to empowering disadvantaged consumers, and improving energy efficiency, the Gill Owen Essay Prize invites emerging voices under the age of 35 to offer their own perspective on energy efficiency and social equity. The overall winner of the 2019 Gill Owen Essay Prize will be announced at the Dr Gill Owen Forum: Fairness for consumers in the energy transition, hosted by the Australian Energy Regulator in Melbourne on Tuesday 25th February 2020. The overall winner receives a prize of $3000 and the runners up receive a prize of $1000 each.
Energy efficiency and social equity in Australian specialist disability accommodation homes, by Ken Fullerton
Research conducted by Dr Gill Owen, suggested that "low-income families, older people and those with disabilities" have been, and continue to be more at risk, when it comes to accessing and benefiting from energy fairness and efficiency programs.
However, an Australian-first pilot project, involving the installation of an integrated solar panel and battery system, in a Specialist Disability Accommodation (SDA) development has the potential to be a game changer for people with disabilities.
The pilot announced in May 2019, involves Inhousing, a registered provider of specialist SDA accommodation, and Natural Solar, Australia's largest solar battery installer, partnering together to install solar and battery storage systems into a SDA development in Salisbury, South Australia. It was designed for use by eligible participants of the National Disability Insurance Scheme (NDIS).
As Dr Owen regularly advocated for energy fairness and efficiency across Australia through her research and work it is likely she would have strongly supported such a pilot project and taken a keen interest in it.
The NDIS, once fully rolled out, "will provide about 460,000 Australians aged under 65 who have permanent and significant disability with funding for supports and services. For many people, it will be the first time they receive the disability support they need."
Combining the traditional support provided through NDIS with other innovative programs, such as this pilot, could result in increased benefits and support being provided to people with a disability without the need for governments to commit additional money and resources to the NDIS.
The issue of fairness is central to the roll-out of the NDIS. Often, Australians living with a disability are more adversely affected, purely because of their disability, and the resulting challenges and barriers.
A 2011 research paper prepared by the consultancy PwC noted that despite living in "the lucky country, where most Australians have the opportunity to dream without limit … our largest minority – people with a disability – are not afforded the basic rights others take for granted, let alone the relative luxury of leading a good life."
Essentially, the NDIS allows for people with a disability to receive a "fair go" – indeed, people with disability can often make very valuable contributions to society in their own right – and to be shown the dignity and respect they deserve.
Fairness can also apply to the uptake and usage of renewable energy solutions. While people with a disability can benefit from generating and using renewable energy solutions, they (or their families) might not be aware of or able to afford such solutions and therefore miss out.
The combined Inhousing and Natural Solar pilot is attempting to change this by ensuring people with disability don't miss out and ensuring beneficial technologies and solutions are offered to all levels of society.
Pro Bono News recently quoted Geoff Barber, COO of Inhousing – an organisation venturing into renewables for the first time – as saying, "Solar and batteries open up huge potential for SDA tenants under the NDIS, and we can see the opportunity ahead which is why we've elected to partner with Natural Solar on this development."
He added, "This is our first foray into utilising renewable energy technology on our housing developments, and we are excited to see the benefits of our tenants and in future, extend battery and solar to a wider number of residents around the country."
Speaking about the cost of energy for people with disability, he was quoted by News.com.au as saying "Utility costs are really big issues for people with disabilities as they have a limited income but rely on things like aircon, heating and power in general to deal with their issues."
Recognising that some families can make changes to their energy usage, Dr Owen has previously noted, "By reducing some electricity uses, shifting electricity consumption to an off-peak time period or self-generating electricity, for example through rooftop solar panels, customers can begin to reduce their costs."
However, when it comes to people living with disabilities, sometimes these devices are lifesaving and waiting to use them in off-peak times, when electricity costs are lower, might prove fatal, and these needs must be respected.
In the case of the Salisbury SDA development, not only are the installed solar systems expected to enhance energy certainty for the residents in case of power blackouts, but they will also reduce their annual energy bills. Any money saved on energy bills could instead be used on other life improving supporting equipment and/or services.
"The move to battery storage is about making an impact for those who truly need the support," Natural Solar founder and CEO Chris Williams said speaking shortly after the SDA pilot project's announcement.
"Each [two-bedroom, one-bathroom, single storey] home will be eligible for [a] sonnenFlat [battery storage system], which will drastically cut the price of power for tenants. Currently the national annual average cost of power is $2,000 each year. Under this new electricity plan, residents will no longer have to pay for power, and will only outlay a monthly flat administration fee of $40, saving residents up to $1,520 per year."
This $40 fee will provide residents with an annual allowance of 7,500kWh hours of electricity. Residents will have to pay more if they exceed their allowance but will also receive deductions for any power created by their rooftop solar panels.
In return, sonnen will manage the battery network, and will be able to transfer excess power from one battery to another when residents have spare capacity thereby creating a mini virtual power plant network. All batteries will always be required to retain a minimum 20 per cent charge as a backup measure in case of blackouts.
Speaking of the system's design flexibility, Williams said, "A normal solar system is obviously going to produce solar power energy during the daytime when the sun is out, and if someone's not at home that energy is going to be fed back into the grid and you can't capture it. [With an integrated solar panel and battery system], any excess energy that is produced during the day is stored in that battery."
When it comes to energy fairness, another issue flagged by Dr Owen, was automation. She suggested that for some customers, it may be a potential concern, as they could view it "as a form of "big brother" control."
This concern might be amplified for people with disabilities, who may not be able to as clearly understand how an automated energy system works and why it might be beneficial.
Yet, automation schemes can be designed in a way that benefits customers and enables them to incur significant energy savings. The Salisbury SDA development appears to be a case of this occurring as highlighted by the proposed financial savings and, if successful, could potentially be replicated elsewhere across Australia.
The project was also endorsed by the Commonwealth government. Paul Fletcher, then minister for families and social services said, "With the strong and rising household penetration of solar panels – and with the take up of batteries expected to increase as prices drop – it is clear that household solar systems have an increasing role in helping Australia households to manage energy costs."
Minister Fletcher also expressed his support for similar developments to occur in the future.
"Australians with disability should have access to the same energy choices in their homes – and that is why I am pleased to see the example of a specialist disability accommodation development using the latest home solar technology," he said. "I have no doubt we will see more of this in the future."
He added, "If this delivers more choice and lower power prices for Australians with disability, it will bring significant benefits – benefits which can be expected to increase as the technology advances."
In 2018, around 17,500 people lived in SDA developments across Australia while projections indicated a further 33,200 people might require such accommodation according to a SGS Economics & Planning report prepared for the Summer Foundation.
The report also identifies Salisbury as an area within South Australia where more SDA developments are expected to be demanded. As such it should be one of the areas prioritised in terms of any future SDA developments.
With high levels of sunlight, rapidly decreasing renewable energy technology costs, increasing competition amongst technology providers and the ongoing rollout of NDIS and SDA developments, it should mean that there is strong potential for many more people with disabilities to benefit from similar projects across Australia.
In the words of Dr Owen "Energy saving schemes need not be targeted only at the well-off … vulnerable households must also be targeted to ensure they benefit."
If we can ensure people with disabilities experience the benefits that renewable energy can bring, we will simultaneously be promoting increased support, access to renewable energy and fairness across our society.
This could also help ensure that Australia continues to be the 'lucky country' in which everyone is entitled to a 'fair go.'