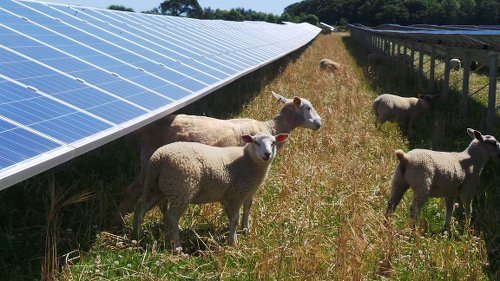 Plans to develop a community-owned 1MW solar farm in the New South Wales southern tablelands city of Goulburn are making headway, with the public launch of the project set for early next month.
The group behind a feasibility study into the project, Community Energy 4 Goulburn (CE4G), said on Tuesday that the solar farm would be officially launched on June 4, along with the results of the feasibility study, by economist and former Liberal Party leader John Hewson.
CE4G said the launch would provide an opportunity for Goulburn locals to find out more about community energy and the Goulburn Solar Farm, and hear from Dr Hewson on the subject of energy finance.


CE4G Chair, Peter Fraser said that the feasibility study – conducted in collaboration with Infigen Energy and the Australian Solar Council, and funded by a community energy grant from the NSW Office of Environment and Heritage – had identified a particular funding model that had not yet been attempted anywhere else in Australia, and was already attracting the attention of some key players, interested in reproducing the idea in other communities.
"The Goulburn Solar Farm will be one of the first projects of its kind in Australia, provided we can get it up and running with enough local interest," Fraser said.
"It will give people the opportunity to invest in something positive for the community, produce a good return on investment, and at the same time provide clean fossil free electricity produced in the local community, for the local community."
The overarching goal is that the 1MW solar farm will both supply local houses with renewable electricity and act as an investment vehicle for people who don't want to invest in fossil fuels.
"We need a new 21st century industry that can drive Goulburn's growth and prosperity. We simply can't rely solely on farming to get us there any more," said Urs Walterlin, the president of The Goulburn Group (TGG), which originally set up CE4G to identify opportunities for regional community energy projects and partnerships.
"Building a solar farm on the outskirts of Goulburn will help the transition away from the sheep's back towards a modern vibrant community that faces the 21st century with confidence and vision," said Walterlin.
"We have abundant resources of wind and sun, and we sit on the electricity grid. This makes it so much easier to produce renewable energy and export it to the rest of NSW," he said.
The CE4G study will be released at the launch on June 4th at 10.30 am at the Goulburn Workers Club. For more information go to www.ce4g.org.au