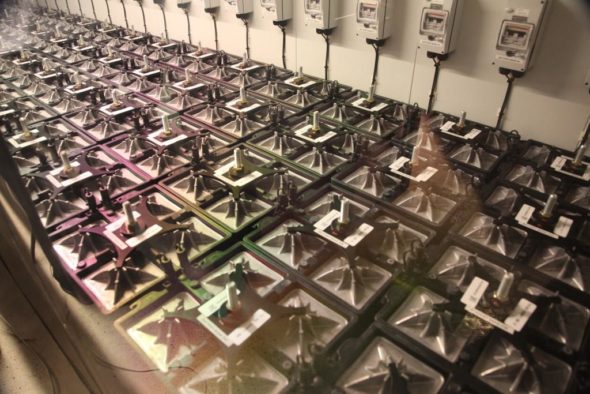 One of the themes at last week's Solar and Energy Storage conference in Melbourne was that, while the interest in battery storage is currently "massive" in Australia, it doesn't quite make sense financially for the for the vast majority of home and small business owners.
But this doesn't mean people aren't installing batteries. There are, of course, those who are coming off a generous solar feed-in tariff, for whom storage will most likely weigh up; or those for whom buying a connection to the grid would cost more than investing in energy independence.
Then there are those customers who, as Australian Solar Council chief John Grimes noted, "when given the honest advice that, look this probably doesn't stack up financially for you today, are (still) doing it for a range of other reasons."
Grimes recounts an example where for one battery storage customer "the choice was basically buy a new 4WD or buy energy independence. Because their solution was going to cost them $40,000 to essentially be (energy) self-sufficient. And they chose to do that, because that was one of their priorities."
And then there are your households who decide to install a 140kWh battery storage system, to pair with their 30kW rooftop solar system, just because they can. This mind-bending project – it really exists – was mentioned at the conference by Rod Scott, whose Victorian company Selectronic provided the three 15kW SP PRO Australian made inverters for the system – pictured below.


The details are few, but as the images show, the energy storage project used the modular and stackable saltwater based aqueous hybrid-ion batteries from US company Aquion. And a lot of them. them. The solar and battery storage system is supported by an 80 kVA Caterpillar natural gas generator.
Mark Nicholson, of the Nicholson Group, was the solar and storage system integrator on this project. Nicholson calls this 'the hamburger with the lot' and noted that it is also supplied with 160kW of free rejected heat from the generator's exhaust and radiator.
And while it could not be confirmed that the 3000 sqm luxury inner Melbourne home had gone off the grid, it is possible its owner was inspired to head in that direction by the 1MWh Aquion system installed at Bakken Hale in Hawaii – the largest solar-battery off-grid home in the world.


As we noted here, Aquion's flagship S-Line products have served as the fundamental building blocks for all its battery systems, including small back up systems up to 10kW. The S20 (2.4kWh) can be used as grid back up power fail or emergency power supplies, with solar to reduce grid power consumption and for off-grid systems. According to Scott, in the time since the above installation, Aquion has released an updated version of its battery.