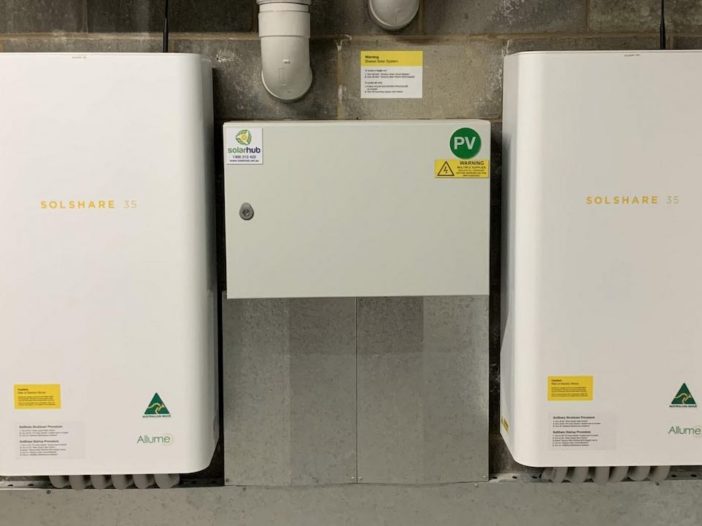 Melbourne headquartered Allume Energy has secured a $US1.5 million bridge investment from two American investors which will help the company bring rooftop solar to over 4,000 residents across the south-eastern United States.
Allume Energy, which has developed the world's only technology for connecting apartments and multi-unit residences to rooftop solar, helps customers of its SolShare technology save up to 40% on their electricity bills.
A first pilot in the US city of Orlando has already demonstrated a potential annual savings of $US1,166 per apartment across the first year of operation, including net metering credit savings.
Allume will use the influx in cash to expand its operations across the Southeastern US Sunbelt, with projects starting in Florida, Georgia, and Mississippi. These new projects are expected to prevent over 10,000 tonnes of CO2 emissions.
"Until recently, solar technology has primarily been saving money for people who already have it," said Cameron Knox, Allume CEO and co-founder.
"We need to ensure we include everyone in the energy transition. This partnership will ensure low-income communities can benefit from clean, affordable energy from the sun."
Allume is planning to begin installation of its second project in Orlando, and already has a third project up and running in Jackson, Mississippi. The company also already providing around 2,000 apartments globally with access to solar.
In bringing its technology to America, Allume is helping to reduce the income gap that has plagued the American solar energy market.
The $US1.5 million bridge investment was secured from American investors Elemental Excelerator and the Schmidt Family Foundation.
"We originally invested in Allume Energy because they are leaders in bringing affordable solar to affordable housing," Dawn Lippert, CEO and founder of Elemental Excelerator.
"We could all use an extra $1,000 a year in our pocketbooks rather than spent on electricity bills. We are now thrilled to collaborate with others in funding Allume's expansion in the sunny Southeast. Solar electricity is cheaper and cleaner than fossil fuels, and it is time that we all have access to it."