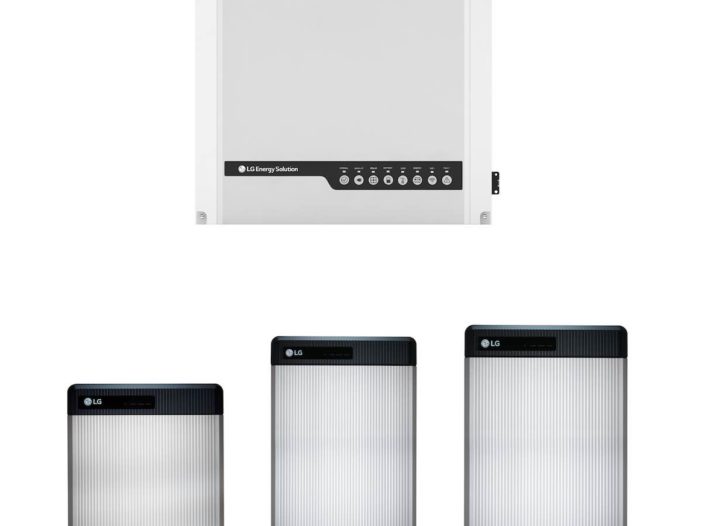 South Korea's LG Energy Solution announced on Wednesday that it had seen profits more than double in the first quarter thanks in large part to an increase in US electric vehicle (EV) battery shipments.
LG Energy Solution (LGES) published its first-quarter earnings report on Wednesday, announcing that it had posted quarterly revenue of KRW 8.7 trillion ($A9.8 billion), a 2.5% increase over the fourth quarter of 2022 but an impressive 101.4% increase on the first quarter of 2022.
This marked the fifth consecutive quarter of revenue growth and is the company's highest quarterly record ever.
Operating profit similarly saw a marked increase, reaching KRW 633 billion ($A716 million), a 166.7% increase over the previous quarter and 144.6% increase over the same quarter a year earlier.
"We achieved a solid operating profit through our continuous efforts for cost innovation, by enhancing efficiency of material cost and other expenses, and improving yields," said Chang Sil Lee, CFO of LG Energy Solution. "The economies of scale effect from shipment growth has also played a role."
Serving to drive LGES' financial success was increased EV battery shipments and qualification for US subsidies thanks to its joint venture battery factory in Ohio.
"We actively responded to strong EV demands in North America," said Lee. "Our EV battery shipment has increased due to the stable operation of the GM JV (Ultium Cells) plant in Ohio, and average selling price (ASP) has also improved.
"Thanks to our timely and strategic business decisions, we've marked the fifth consecutive quarter of top-line growth since the initial public offering (IPO)."
The Ultium Cells joint venture between LG and American automotive icon GM was announced in late-2019 and began construction of the first manufacturing facility in mid-2020.
Ultium Cells is currently operating out of its Ohio factory, with two more factories in various stages of development in Tennessee and Michigan. These batteries guarantee the company is eligible for subsidies under the IRA, with 50% of battery components and 40% of critical minerals produced or assembled in North America.
Looking forward, LGES is aiming to solidify its leadership in North America by increasing its ability to meet demand and looking to new battery technologies, such as lithium iron phosphate (LFP) batteries for energy storage systems.
LGES also expects to be able to secure lower metals prices thanks to contracts it has signed. Changes in metal costs, if evident, will likely be seen in the second half of the year, but will be limited.
"With a vision that batteries will change the world, we pioneered the industry for 30 years and built America's first EV battery plant," said Youngsoo Kwon, CEO of LG Energy Solution.
"Now with the US and the world embracing EVs as the key way to the future, we have a lot of momentum to bring about real-life, large-scale transitions toward electrification. At the same time, we will maximize our core strengths of product competitiveness and operational expertise, providing the world-best quality products at all times."