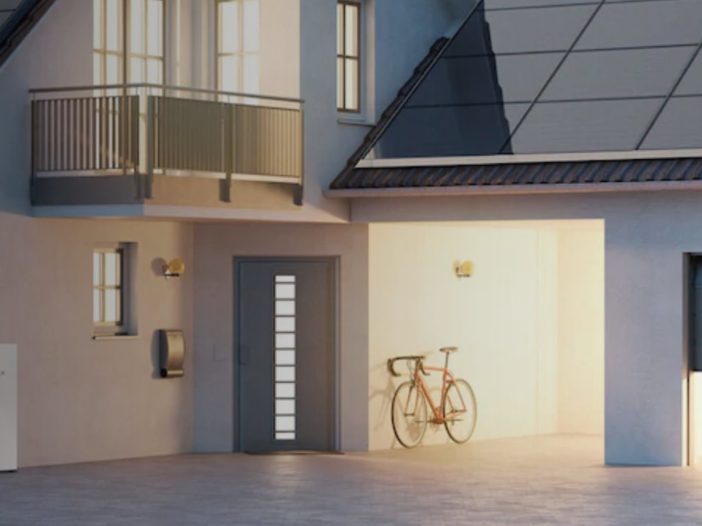 Energy retailing products and services that integrate newer technologies like solar PV, home batteries, EVs and smart device control are likely to become a key feature of the energy marketplace, according to a new report from the New South Wales Independent Pricing and Regulatory Tribunal (IPART).
And while this is good news for household energy bills and national energy emissions, IPART warns it could spell trouble for consumer protection, as bundled contracts lock people in to deals they may not fully comprehend.
IPART says integrated retail services are likely to be joined by plans that combine energy and non-energy products like telecommunications, leading to complex contracts and a lack of regulatory oversight over third-party providers who aren't subject to the existing consumer protection framework of the Australian Energy Regulator (AER).
Examples include AGL Energy's partnership with Honey Insurance that bundles home and contents insurance with energy services.
A tough year for the energy retail sector
The warning comes from IPART's latest draft report, Energy Market Monitoring 2021-22. The report finds that amid a tough past year for energy retailers, including price volatility and regulatory intervention, consumer competition is sliding as the number of retailers in the energy market fall for the first time since deregulation in the late 1990s.
Specifically, NSW's energy retailer contingent fell from 40 companies down to 35, and then fell again to just 27 in August, though IPART notes the number of retailers is still higher than it was in 2015-16.
Amid the electricity price upheaval of the last year, the report finds that retailers seeking to manage uncertainty are being driven to offer more innovative bundles to customers, including many who may not be savvy about the commitments involved.
These kinds of integrated products may be more attractive to customers as well, since they often reduce energy costs and provide a source of backup power.
Complex energy offerings can bamboozle consumers and are difficult to regulate
Already, customer confusion around some of the more complex home solar and battery-based technologies and offerings is evident.
IPART's report notes that the Energy and Water Ombudsman NSW (EWON) has received a steadily growing trickle of complaints concerning virtual power plants (VPPs) – networks of home batteries, fuelled by solar power, that can provide on-demand power at times of peak demand, or distribute it between homes.
VPPs are complex systems, with several retailers reporting the challenges of explaining them to customers. The report recommends that rules around customer information should be reviewed, to make sure consumers are being educated adequately about smart devices or other integrated services in the home.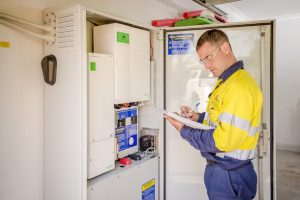 The report also raises concerns that bundled products involving equipment – like solar panels and batteries – tend to lock customers in for longer periods of sometimes up to a decade.
"This means greater potential risk for customers if they are not given sufficient information about the offer beforehand, and over the longer term," the report notes.
What's the solution?
The report calls for rapid and widespread adaptation of regulatory frameworks to account for this kind of market diversification. While the AER is currently reviewing emerging risks to consumers, its findings aren't scheduled to be delivered until April 2023, with any recommendations likely to take time to implement.
With that in mind, IPART recommends the NSW government provides interim information about retail energy offers involving these kind of integrated products.
"We consider that the complexity of these new retail offers creates a specific need for clear public information from a trusted source free of commercial interest," the report notes.
It's not all bad
While the risks to consumers of poorly regulated products and services raise concerns, the adaptation of the market can be seen as a win, with more consumers being offered the ability to manage their own energy use in innovative ways that can reduce costs, fend off uncertainty, and generate clean renewable energy.
Examples include Discover Energy's vehicle2grid program, which will enable customers to use their EV car battery for their home as an emergency backup, and to feed energy back into the grid during periods of high demand for a fee.
Origin Energy has a partnership with Energy Queensland to trial installations of pole-mounted batteries, testing how localised energy storage could benefit customers.
And it's not just the larger energy retailers offering these kinds of integrated services. Plenty of smaller retailers are introducing integrated plans, often with carbon neutrality and no lock-in contracts.
GloBird Energy offers price competitive energy plans with solar feed-in payments of 20cents per kWh. Small retailer Amber Energy offers an automation platform that allows the consumer greater control over their home battery, rather than an energy provider or a VPP.