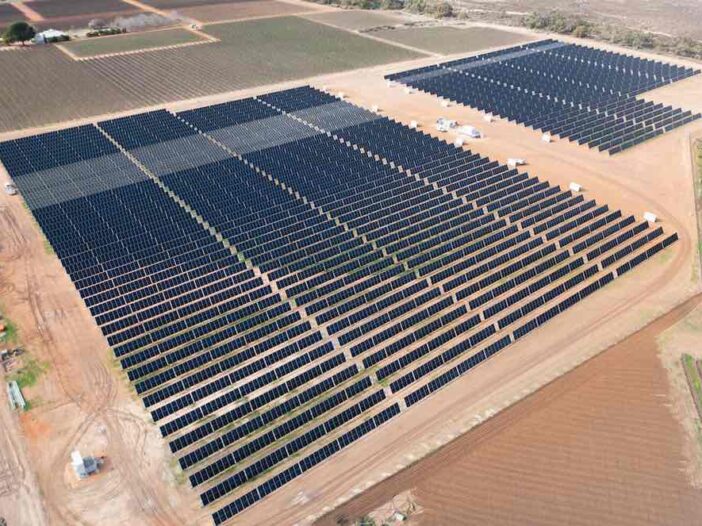 South Australian energy customers of embedded network retailer Savant Energy will now be powered with 100 per cent renewable electricity, sourced from the 5MW Padthaway solar and battery storage farm in the state's southeast.
Savant Energy, an embedded utility network specialist serving multi-tenant facilities such as apartment buildings, retirement villages, and industrial estates, announced this week that it had signed a power purchase agreement (PPA) with Yes Energy.
The agreement is a South Australian first and will guarantee Savant Energy's customers are supplied exclusively with locally generated renewable energy from Sustainable Energy Infrastructure's (SEI) 5MW Padthaway solar and battery storage farm.
"It's the first step in turning Savant Energy into a vertical embedded network solution which will provide significant benefits to our clients and their customers," said Darren Lines, Savant Energy's general manager.
"Supply from SEI's solar farms will enhance reliability and sustainability for our customers and lead to greater stability and control over pricing."
Savant says it plans to enter similar renewable energy PPAs as its business expands in South Australia and its other network areas of Victoria, New South Wales, and Queensland.
Savant Energy, founded in South Australia in 2014, was acquired by Prime Super last year in partnership with Yes Group with the intention to develop a vertically integrated renewable energy business and enable the connection of more customers with renewable energy sources.
To this end, the company is targeting PPAs for electricity generated by a growing network of solar and storage farms being developed by Yes Group.
"The demand for renewable energy continues to grow as we transition to a low-carbon economy, with customers seeking cost effective solutions but importantly the peace of mind that their supply is genuinely coming from a renewable source," adds Lines.
"The move to the direct sourcing of all our renewable energy for South Australian customers from within the state's solar farms also supports a renewed focus on buying local and helping to grow the local economy through assisting small businesses."