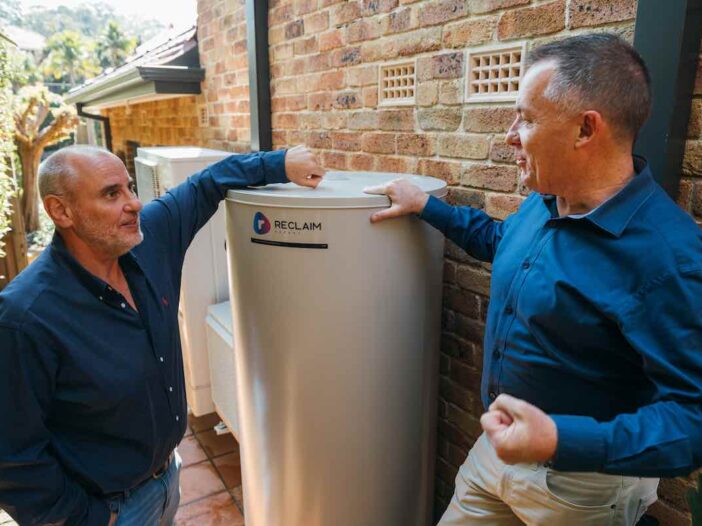 Panasonic and Australian-owned engineering company Reclaim Energy have launched new hot water heat pump offering on the Australian market that promises to use 80% less energy to run than traditional gas and electric systems.
The CO2 Heat Pump from Japanese electronics giant Panasonic will be paired with Reclaim Energy's hot water system and will be available to both residential and commercial customers in Australia in December.
The proponents say the new system combines Reclaim Energy's 20-plus years of experience in providing environmentally friendly hot water systems with Panasonic's latest CO2 Heat Pump technology.
Panasonic says its CO2 Heat Pump is said to be up to five times more efficient than gas or traditional electric heating and is capable of heating water up to 80°C.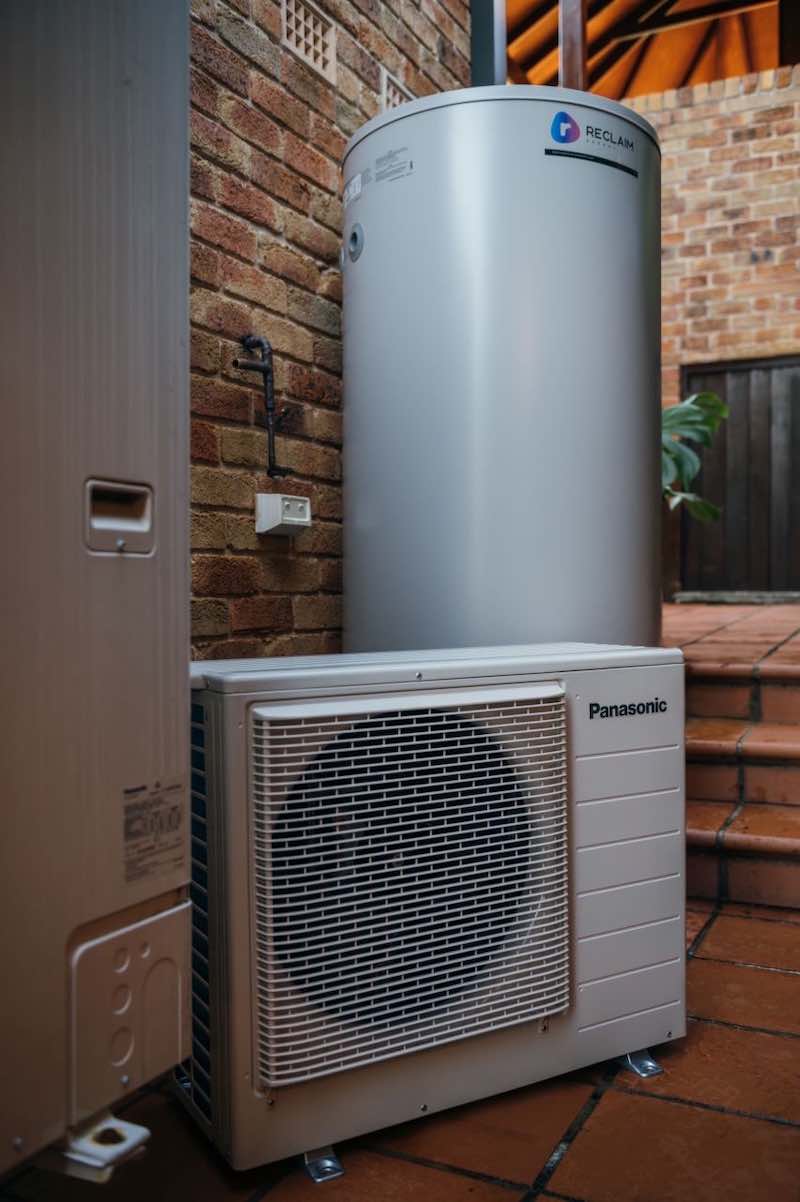 Panasonic's heat pump uses a heat exchanger to collect heat from the air outside to use as energy for its refrigerant which itself boasts a low global warming potential. The energy is then transferred from the hot refrigerant into water to produce hot water.
To support its claims of "industry leading" efficiency and environmental friendliness, it says the unit has a coefficient of performance (CoP) level of 6.1 – meaning that for every unit of electrical energy used, 6.1 units of heating energy is produced, resulting in reduced CO2 emissions compared to traditional heating units.
More importantly for Australian conditions, where heat pumps might in the past have struggled to be effective in colder regions, the new CO2 hot water heat pump is pitched as better suited to areas like Canberra and Tasmania.
Designed to be installed at the back or side of a free-standing home, the heat pump and storage tank operate quietly and have a small footprint.
"We are committed to energy efficiency through innovative, interactive, and customised environmental hot water solutions," said Chris Taylor, managing director of Reclaim Energy.
"With the ability to use up to 80% less energy compared to traditional electrical hot water systems, and to combine with existing renewable energy installations, the financial and sustainable benefits are significant.
"[Panasonic] are known as an innovative and trusted air conditioning provider in Australia and have sold hot water heat pumps in overseas markets for over 20 years, so we are excited to be working with them to bring this solution to the local market," Taylor said.
"We're all searching for ways to overcome the environmental and societal challenges we're facing in today's world," adds Paul Reid, managing director of Panasonic Australia.
"We want to support Australians who are looking to make more sustainable choices, lower their energy costs and replace outdated water heating solutions.
"Panasonic has installed approximately two million hot water heat pumps in the Japanese market, and we're very pleased to be rolling this technology out locally here in Australia."
However, some efficiency analysts have warned consumers to be wary of efficiency claims. See this story in our SwitchedOn sister site: Ignore the efficiency claims made by heat pump manufacturers.