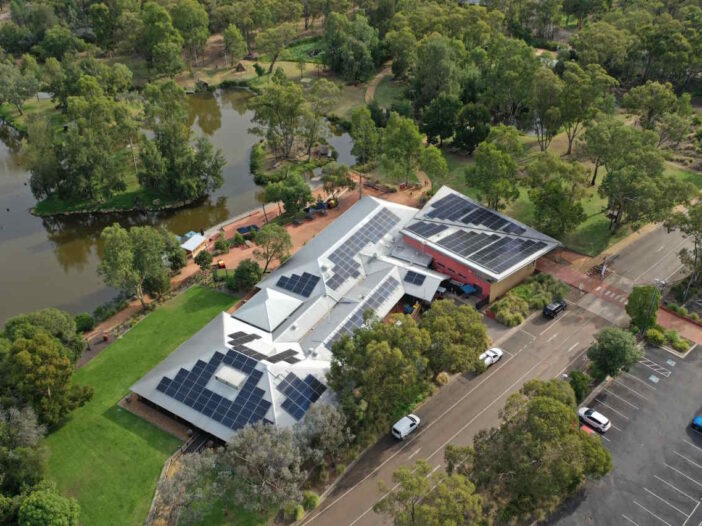 Taronga Zoo and Taronga Western Plains Zoo have become the first zoos in New South Wales to be powered by 100% renewable electricity.
The Taronga Conservation Society Australia, which operates the Taronga Zoo, located on the shores of Sydney Harbour, and the open range Taronga Western Plans Zoo in Central West NSW, announced late last week that it had switched to renewable electricity provided by Red Energy.
The switch means not only that the zoos will avoid approximately 7,000 tonnes of CO2 each year, but also helps to support clean electricity generation from a solar farm located near the Taronga Western Plains Zoo.
In addition to electricity sourced from the Dubbo solar farm, Taronga has installed over 500kW of solar panels across both its zoos.
Switching to Red Energy and 100% renewables also achieves Taronga's goal of being powered by 100% renewable electricity by 2030 seven years ahead of time.
"Environmental leadership is one of six priorities in Taronga's strategic plan, and we want to lead by example in reducing the impact of our operations and ensure we are doing everything in our power to protect our world and its wildlife," said Bridget Corcoran , Taronga Conservation Society's sustainability manager.
"Switching to renewable electricity or GreenPower is one of the most impactful ways that businesses and individuals can contribute to reducing greenhouse gas emissions and therefore help to address the climate crisis. I'm so proud that we've been able to model this at Taronga and I hope that we can encourage others to make a change for the wild."
All electricity across the zoos is now renewable, including the equipment in the Wildlife Hospitals, heat lamps for the many primates, and the pump that reuses water for seal enrichment.
Taronga has also conducted recent energy audits with the view to implement further efficiencies and savings, implemented policies for new buildings with low emissions, increased its usage of donated produce and agricultural by-products for animal feed, and achieved a high recycling rate.
"Climate change is a key threatening process that has an impact on many of Australia's unique flora and fauna, and wildlife across the globe," said Cameron Kerr, CEO of Taronga Conservation Society Australia.
"More than 1,900 species in Australia are on the brink of extinction and climate change is accelerating this process. However, renewable energy sources such as solar and wind emit little to no greenhouse gas, which is the biggest contributor to climate change."
"As a conservation organisation, we are dedicated to safeguarding our planet and securing a future for wildlife. Intrinsic within that is a commitment to act with leadership in environmental sustainability and climate change action, and this is a significant milestone in our sustainability journey."