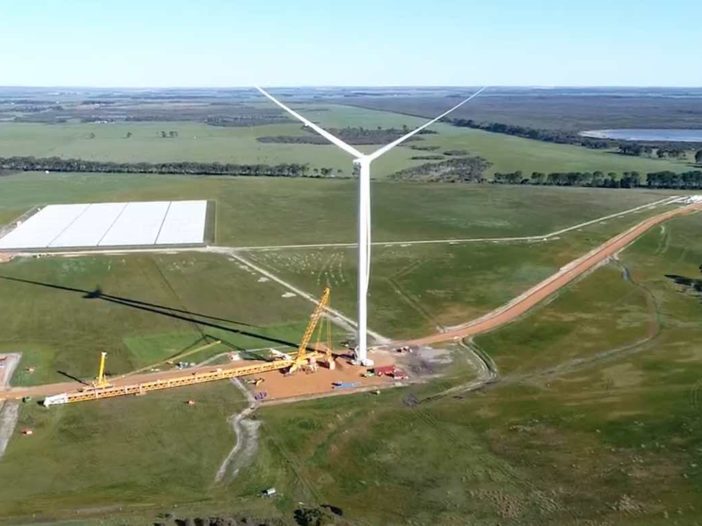 The Western Australian government is committing $2.4 million to help Pacific Energy build out the capacity and output of its renewable energy division, thus helping to further diversify the state's far-ranging energy network
Pacific Energy, one of Australia's leading producers of sustainable distributed energy, is also the only company in the country with an in-house ability to design and deliver integrated renewable energy technologies, including wind, solar, battery storage, and green hydrogen.
Announced on Tuesday, the WA government announced it would commit up to $2.4 million in funding on behalf of the Cook administration's Investment Attraction Fund. Pacific Energy will invest an equal amount as it moves forward.
The new funding will be used to further develop Pacific Energy's Perth Airport manufacturing facilities. Specifically, grant funds will be used to advance the capacity and output of Pacific Energy's renewable energy systems by improving automation, safety, and production efficiencies.
"This important funding will help us expand our workforce and improve our delivery capabilities, offering us new opportunities to introduce Western Australian designed and manufactured products into new supply chains," said Jamie Cullen, Pacific Energy's chief executive officer.
"As we upscale our operations and advance our manufacturing processes, we will upscale the value and productivity we can deliver to the WA economy."
Pacific Energy was one of the companies selected to help Western Australia meet its diversification targets in the energy sector.
Boasting one of the largest standalone power system manufacturing facilities in the world, Pacific Energy's Perth Airport location was built to facilitate the design, manufacture, and testing of renewable energy technologies, including battery energy storage systems.
It is hoped that automation and manufacturing upgrades will ensure that Pacific Energy is capable of meeting growing demand for its renewable energy systems from its existing partners, including state-owned operators like Western Power and Horizon Power.
The news came a day after Pacific Energy announced that four of its specialist subsidiary businesses would merge into the new Pacific Energy Renewables.
Merger of the four subsidiaries – Hybrid Systems Australia, MVLV Power Solutions, CPE Switchboards, and Digital Intelligence – will help to streamline Pacific Energy's technology and manufacturing operations, and better help support delivery of the company's pipeline of renewable and hybrid energy projects.
"We've seen demand for our renewable energy systems, for both new and existing power generation applications, soar over the past few years," said Cullen.
"Bringing these four operations together will streamline our processes, increase our output and improve how efficiently we can respond to growing demand. Ultimately, it will accelerate our progress towards becoming Australia's number one provider of clean energy solutions."