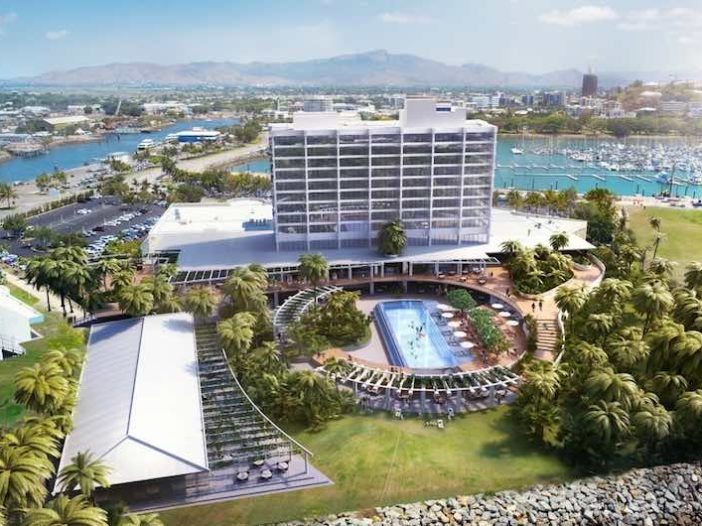 Townsville resort and casino The Ville will be powered by 100% renewable electricity by 2025 after signing a deal with Queensland government-owned CleanCo to supply the green power.
Queensland's energy minister Mick de Brenni said this week that the 10,000MWh deal includes the purchase of renewable energy from the Kaban Green Power Hub, a 157MW wind and big battery project being developed in the Atherton Tablelands.
"North Queensland has world-class renewable energy sources, and through publicly owned corporations like CleanCo, we are making those resources available to support our industries and communities to make the switch to renewable energy," said de Brenni.
"The Ville was the first customer in Townsville to sign a clean energy supply agreement with CleanCo and with the pace of renewables coming online there'll be plenty more to come.
"The power will travel via the Queensland SuperGrid, the nation's largest, that goes end to end of the state, meaning that wherever energy is generated – we can capture it, send it, or store it where it's needed most."
The move comes five years after the massive resort – which has 194 rooms, five food and beverage outlets, a swimming pool, several conference areas and a gaming floor – made steps to cut its grid power consumption by 70% in 2018.
The resort partner engaged Sydney-baed nu-tility to design a 2.25MW solar car shade, solar hot water heat pumps, and waste to heat technology.
On top of those solutions, nu-tility said it would work with Tangible Technologies to develop a bespoke building management system (BMS) to maximise the efficiency of its lighting, heating, venting and cooling systems.
In addition, the resort planned to displace about 30,000 fossil fuel car journeys a year by purchasing electric minibuses to transport staff and patrons.
Another more aspirational goal for the Ville was to install a reverse-osmosis desalination plant, in a bid to reduce the site's water usage by 30 per cent.