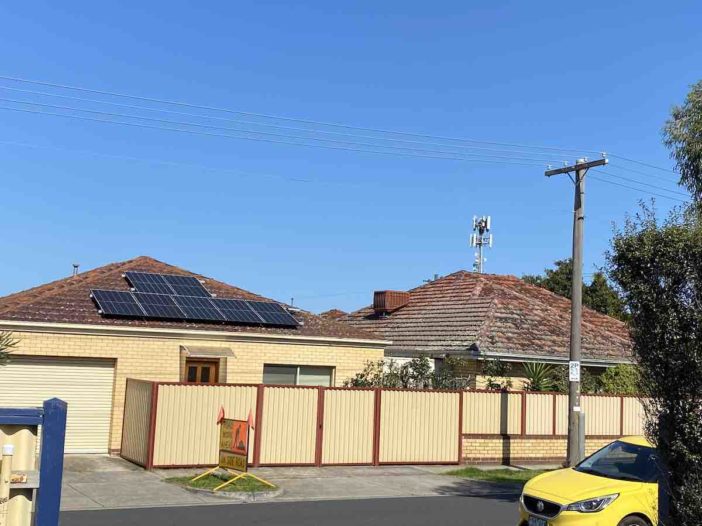 The income limit for households to access rooftop solar subsidies in Victoria is going up, effectively immediately, as income growth over the last five years has pushed many families above the maximum threshold.
The combined household income threshold for the Solar Homes Program is rising from $180,000 per year to $210,000 per year.
The original figure was set in 2018, which the government says meant some 85 per cent of Victorian households were eligible for the $1400 rebate. Today that number has fallen to 82 per cent.
The income maximum boosts the number of people able to access the subsidy back up to the 2018 level, says energy minister Lily D'Ambrosio.
"We're opening up these grants to 10,000 more households, supporting more Victorians than ever before to transition their homes to running on cheap, renewable energy and paving the way for increasing home electrification," D'Ambrosio said in a statement.
"To achieve our nation-leading renewable energy target of 95 per cent by 2035, we're helping Victorian households transition to running on renewable energy."
Environment Victoria spokeswoman Bonya Lipski says they wholehearted support the move, but more action is needed to prevent the most vulnerable from being left behind.
"There needs to be so much more. There is so much work to be done to shift folks off gas, particularly where the barriers are huge for folks that don't own their own home and don't earn huge amounts of money," she told One Step Off The Grid.
These could include interest free loans or other types of financial packages that make it easier for people to switch appliances and away from gas, and avoid creating a two-class society where Victoria's poorest households are left behind.
For renters, the situation is trickier but still possible.
"There needs to be a carrot and a stick approach for landlords. The Victorian government already does have incentives available for landlords to pick up right now," she says.
"But we also need to see the introduction of mandatory energy efficiency standards and appliances in rentals with a cut off date for when those things need to be completed, so landlords can get the benefits of the programs that exist and increase household efficiency standards."
Kissing gas goodbye
It was the first state to ban new gas connections, in July, following the ACT's landmark move a month earlier.
Although NSW has promised not to put a similar ban in place, since last year Sydney councils have been finding innovative ways to ban gas appliances and connections.
An Environment Victoria report in July found that Victoria households could save up to 75 per cent on their winter heating bills by switching from gas to efficient electric appliances.
Lipski hopes that when the Gas Substitution Roadmap reforms are released later this year, it will include both a proper timeline to get the state of gas entirely.
Getting off gas is now urgent as shortages rear
More urgently, from a government perspective, gas shortages which have been forecast for several years, are becoming a reality.
The competition regulator in June predicted a 14 petajoule shortfall in the July quarter for NSW, Victoria and South Australia, if LNG producers didn't divert more supply into the local market.
Victoria's gas supply from Bass Strait is falling as old fields aren't replaced, and the three southern states are reliant on imports piped from Queensland.
But that's a supply that is in direct competition with international demand as fossil fuel producers in the state quarantine gas to meet their export contracts.
With a similar situation happening last year, the southern states are at the mercy of LNG producers choosing to divert uncontracted supply into the domestic market, rather than selling it overseas.