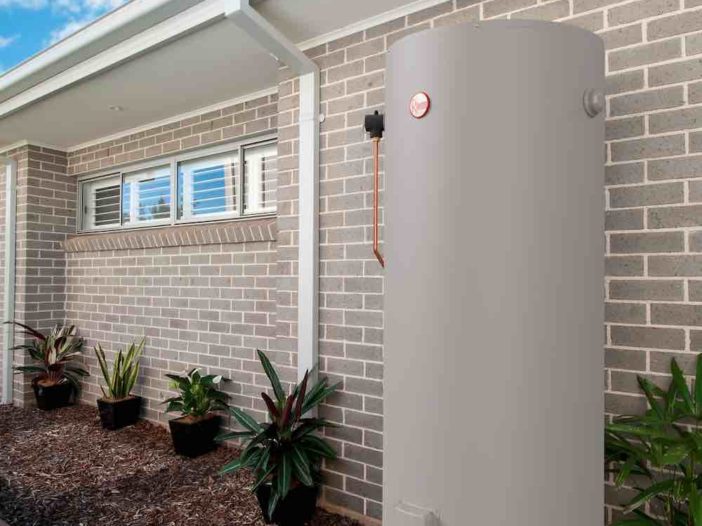 A new Australian partnership is seeking to put more power in the hands of solar homes and businesses, with a battery and software package that will help minimise the use of costly grid electricity and maximise the value of behind the meter resources, including electric vehicles.
The partnership pairs energy software company SwitchDin with battery outfit PowerPlus Energy to incorporate SwitchDin's Stormcloud and Droplet software into PowerPlus' Melbourne-assembled battery systems.
PowerPlus Energy CEO Bradley Paton says the main aim of the collaboration is to empower mid-level consumers – from larger scale households to small to medium businesses – to get the most out of the energy transition.
"SwitchDin will enable our customers, through the retailer, to be part of a community effort to make the grid more stable as we transition to renewable energy, and also potentially to generate some revenue for themselves," he says.
With the software installed, PowerPlus' customers can view their battery system's performance data, set alerts, and coordinate their energy resources to reduce costs. The software's smart functions include peak shaving and multi-unit export control to reduce energy costs for the consumer.
At the other end of the equation, the software will allow PowerPlus to monitor, configure and control the BESS systems remotely over the cloud, keeping an eye on any changes in usage needs.
"So a customer might have a solar PV, a battery electric vehicle charger and they've also got some metering. With the droplet, when it's onsite, it can bring all that together very cost effectively," explains SwitchDin CEO Andrew Mears.
The Droplet software can also be virtualised through the cloud, and talk to the manufacturer's cloud platform.
"By using SwitchDin we're able to monitor the customer's usage and we can alert the installer," says PowerPlus Energy CEO Bradley Paton. "Then the installer can go back and speak to the end user and they can provide proactive support, rather than waiting for things to fall over.
"Having the data makes it a lot easier to provide that experience that people are looking for."
PowerPlus is a Victorian lithium battery manufacturer that's been in business since 2017, specialising in long lasting lithium-ion batteries built using cylindrical cells and lithium ferro-phosphate (LiFEPO4) which are known for their safety.
The company builds individual 3.3kWh or 4kWh batteries that can be paralleled, allowing them to install systems of up to 700kWh of storage.
SwitchDin is a Newcastle based energy software company. Earlier in the month it made headlines with plans to build a massive, dedicated test lab for DER. Its Droplet product is a software that can be run in onsite hardware that can coordinate all the resources in a private, distributed energy network.
Stormcloud is the company's cloud-based platform across which all of the energy networks across its customer base are stored, and which can be integrated with the service provider.
Paton is particularly hopeful that the benefits of the new software and hardware combination will be borne out in regional communities.
"If you go into a regional town that might be fringe of grid, because we're a bit technology agnostic we can partner with Australian manufactured inverters, we can partner with Victron, a product out of Europe made in India, we're doing work with other grid scale modular inverter systems," he says.
"So, if we go into a regional community, using local business to support us, we can provide a solid system for battery storage – it might be domestic, it might be the local doctor's surgery, it could be the local shopping centre, and using SwitchDin, regardless of the size of the site and the technology, it can all talk together.
"That's the beauty of SwitchDin's approach married with our approach, it empowers communities to be self-reliant, to have some control and influence over the use of their power."