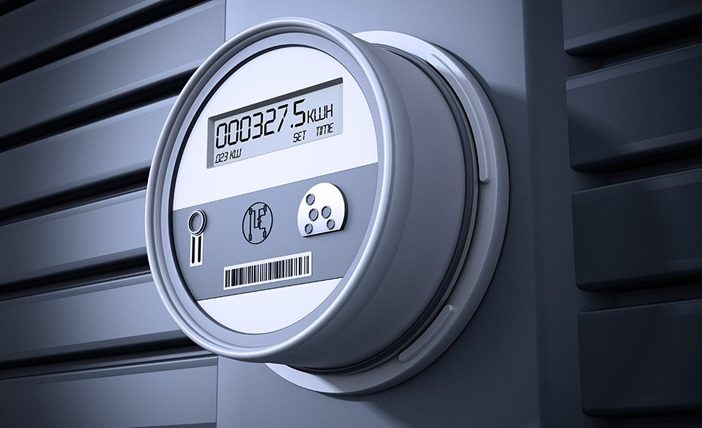 All customers connected to the national electricity grid will have a smart meter by 2030, if the Australian Energy Market Commission has its way, after a firm was target set – and recommendations on how to reach it put forward – by the energy market rule maker this week.
In a final report on its Review of the Regulatory Framework for Metering Services, the AEMC reaffirmed its view that an accelerated, NEM-wide rollout of smart meters was crucial to bed down the "digital foundation" of Australia's modern renewable grid.
"The AEMC is recommending an accelerated program to install smart meters at all homes and small businesses in the National Electricity Market (NEM) by 2030," the Commission said on Thursday.
"Achieving a critical mass of smart meter deployment in a timely and cost-effective way will help deliver greater benefits to customers and support the system in transition," it said.
The AEMC proposes that to meet this 2030 target, distribution network service providers (DNSPs) develop an annual schedule to retire legacy accumulation and manually read meters.
The plan would need to be developed by DNSPs in consultation with key stakeholders following set requirements, and be checked over by the market regulator, the AER.
Retailers would then be responsible for installing smart meters at these sites over the five-year acceleration period. Retailers would also need to report their annual performance on meter replacements.
Getting smart
Smart meters, typically installed by consumers also installing rooftop solar, provide real-time data on a household's electricity usage, but are increasingly valuable as a digital two-way communication line between households and the grid.
The AEMC first made the call for a 2030 target for universal uptake in November of last year, following the first draft of its lengthy and long-running review.
Almost a year later, having taken in public feedback and following consultation with industry and stakeholders, it says it will now work with energy advocacy bodies on next steps in the rule change process to make it happen.
The review – then and now – cites the findings of a cost benefit analysis conducted by Oakley Greenwood, that a rapid, well coordinated rollout of smart meters will provide net benefits to the value of $507 million for all of the regions of the national electricity market (NEM).
The report says this money would come from savings through reduced costs for meter reading, reduced installation costs due to the scale of the rollout, and through greater ease around certain aspects of grid maintenance and fault and load management.
For consumers, other benefits might include better access to the latest innovations in energy efficiency, energy management, eMobility, demand-side flexibility services, and solar and battery optimisation.
"Smart meters can collect more granular data about the condition and capacity of the lower voltage network, which can be used to maximise CER hosting capacity and minimise the need for future network upgrades," the report says.
"A high take-up of smart meters will enable innovation in energy markets and in converging sectors such as electric vehicles (EVs).
"For example, smart meters could help us to better understand the impact of EV charging on the grid, and how best to manage this through tariffs or other approaches."
Energy Networks Australia CEO Dom van den Berg says smart meters are key to ensuring we build a grid that will see us move into a net zero future.
"We can't run a 21st century grid with 19th century meter technology. Making sure every home and business has a smart meter will enable that."
But even with all these purported upsides, and world-leading uptake of rooftop solar, Australia has relatively low uptake of smart meters at around 30%, despite reforms in 2017 by the AEMC to try and increase numbers.
The only state to buck this trend is Victoria, where the government implemented a blanket rollout in 2006. But the rollout was poorly executed, and did not encourage access to the data, leading to consumers missing out on the benefits. The experience in Victoria was also a bit of a failure on costs.
"Knowledge is power"
AEMC chair Anna Collyer says that while the move to smart meters in the 2020s is usually a positive experience, this has not been the case for all customers – and consumer resistance to smart meter adoption could still be standing in the way of universal adoption.
The report also cites industry cooperation as proven a significant barrier to uptake, which it adds, "appears to have been laden by market participants' misaligned incentives and the framework's complexity."
"Going from an old accumulation meter to a smart meter can be like going from a landline to a smart phone," Collyer said.
"People deserve transparency and timely information about how they can make the device best work for them."
To this end, the review has a couple of key recommendations, including to ensure that new consumer safeguards and improvements to the existing system are put in place to make switching to a smart meter a more positive experience.
A further recommendation seeks to improve the actual meter installation process, including less regulatory burden on retailers and better transparency for customers.
The AEMC report also recommends offering customers and industry more data and services from the smart meter, including access to real-time data, to unlock more immediate benefits.
"Today's final recommendations aim to address key customer pain points by providing better notice ahead of tariff changes to prevent 'bill shock', as well as guidance for customers about how they can use tariffs to save on their power bill," Collyer adds.
"Knowledge really is power and that's why we're also recommending a mandate on customer access to real-time data about their own energy usage, so that they can maximise their savings from the touch of a device in their own homes."
The ENA's van den Berg says the AEMC recommendations put a clear focus on driving down power prices.
"We know not every customer can take advantage of the cheap power that rooftop solar or batteries can offer. However, smart meters can allow customers to still save on their power bills by taking advantage of flexible pricing options such as the 'solar soaker' tariff," she says.
"Smart meters also assist networks to identify, locate and fix faults and outages faster and make connection processes far simpler, which delivers better customer service."
To implement these new recommendations, the AMEC will now undergo a 'rule change process' to the National Energy Rules. This does not need to be approved by the energy minister, and One Step Off The Grid has been told that the AMEC is committed to prioritising these reforms.