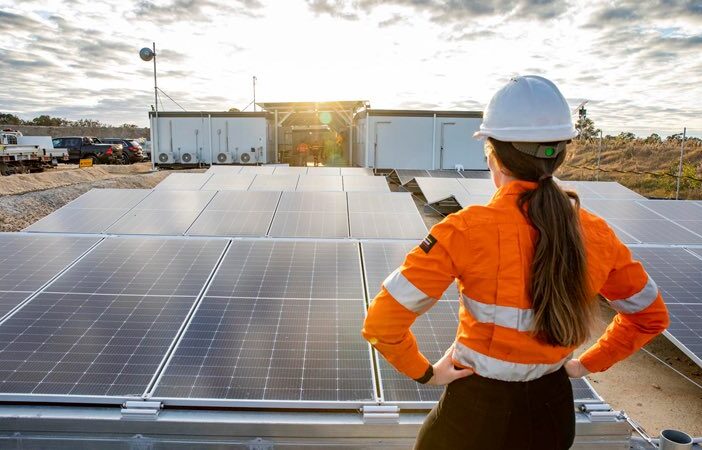 Western Australia has deployed its first hybrid solar and battery standalone power solution to supply the energy for an off-grid construction for the state's largest rail infrastructure project, the Metronet Morley-Ellenbrook Line.
Set to save an estimated 45,000 litres of diesel across the life of the project, the hybrid solar battery system is powering the off-grid construction site at the Whiteman Park Station, on the northern outskirts of Perth's suburbs.
Metronet, the WA government body managing Perth's public transport network says the project marks the first time a hybrid solar battery has been used to power a major construction work site in the state.
The 21km Morley-Ellenbrook Line is intended to provide a new choice of public transport for commuters living and working in Perth's north-eastern suburbs. Five new stations will be added along the line, with a potential sixth for Bennett Springs East.
Powering the construction site at the Whiteman Park Station is a hybrid solar battery, consisting of a large solar fold-out array, battery, and small backup power generator.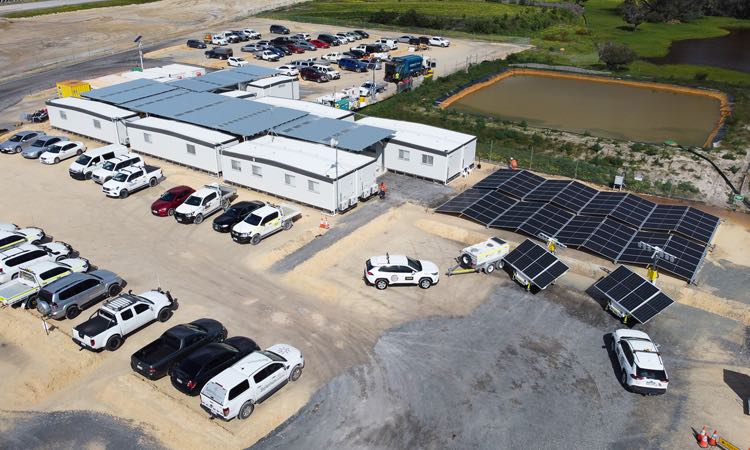 The 44kW solar panels are used to power operations and store energy in the 45kVa battery for use overnight.
It is expected that the hybrid solar battery will avoid approximately 128 tonnes of carbon dioxide equivalent each year. The battery also guarantees a transition away from diesel backup generators, and provides certainty in delivery.
Metronet's Sustainability Strategy has targeted a reduction of 20% in greenhouse gas emissions from materials and energy across the program's construction and operations.
"This is a great example of our government seeking innovative solutions that reduce our carbon footprint, particularly on major infrastructure projects like the Morley-Ellenbrook Line," said Rita Saffioti, WA transport minister.
"Across all our Metronet projects we're looking at ways to reduce environmental impacts and using a hybrid solar battery at the Whiteman Park Station shows the benefits of using renewable energy for construction.
"To date the hybrid solar battery has proven to be successful, and we will look at other opportunities to use similar systems on other projects."