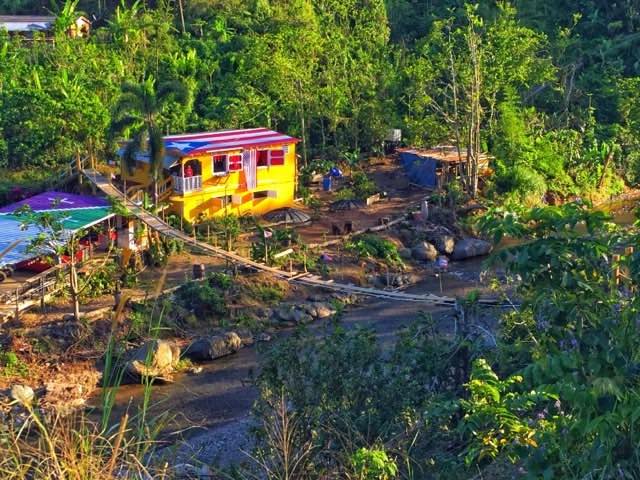 In Adjuntas, Puerto Rico — where Hurricane Maria left some without power for a year — two soon-to-be community microgrids mean so much to the town, it plans to hold a parade to celebrate its activation March 18.
Located in the town square, the microgrids are expected to lower energy costs, reduce carbon footprint, cut use of diesel and help create generational wealth, said Arturo Massol-Deya, executive director of Casa Pueblo de Adjuntas, a nonprofit organisation that focuses on clean energy and sustainability and operates a microgrid of its own.
The solar microgrids have been more than four years in the making and have been successful because numerous community members, including Casa Pueblo, California electric truck maker Rivian, equipment donors and the Honnold Foundation all worked together to create resilience for the community, said Massol-Deya.
Honnold Foundation, which helped fund the microgrids and appointed an on-the-ground project manager, is a nonprofit organisation based in Salt Lake City, Utah that partners with communities to advance equitable solar access.
With 187 kW of solar and about 1.1 MW of storage, the $1 million grid-tied community microgrids were designed to be hurricane-proof and to keep electricity flowing for up to 10 days for 14 businesses during a power outage. The microgrids are located on two sides of the town square, a configuration that was less expensive than creating one larger microgrid.
Inspired by non-profit's microgrid
The effort began in 1999, with the nonprofit Casa Pueblo working to install solar in the community, which is a small mountainside town in the central portion of the island that's known for farming coffee and attracting nature-loving tourists.
By 2017, the town was producing more solar than it was using and wanted to move toward energy independence.
In addition, the town was inspired by an existing smaller microgrid that powers Casa Pueblo de Adjuntas with 13 kW of solar and a 38-kWh battery.
When Hurricane Maria — wiped out much of the island's electrical infrastructure in 2017, the Casa Pueblo microgrid kept the electricity flowing and powered a radio station while serving community members who needed medical help, said Massol-Deya.
The Casa Pueblo microgrid was developed out of a realization that protecting the land from gas pipelines and mining — the nonprofit's central activities — wasn't enough. The community needed alternatives to fossil fuels.
"We realized protesting wasn't enough," Massol-Deya said. "We needed to propose alternatives."
After Hurricane Maria, Casa Pueblo wanted to move forward and create more energy independence for the community. About that time, Honnold Foundation approached Casa Pueblo and offered to partner on a project.
Together, the two organisations decided to engage with businesses located in the town square. The businesses, a pharmacy, hardware store and others, had the highest electrical loads in the town and offered goods and services needed during climate challenges.
The partners decided they needed an on-the-ground project manager, and Cynthia Arellano took on that role for the Honnold Foundation.
When she visited the town, "the community came together and said they were looking for an energy alternative. It was basically a microgrid, but the community didn't even know what one was. That was the start of this beautiful project," said Arellano.
Casa Pueblo had worked with other foundations, but Honnold Foundation was different, said Massol-Deya.
"I see them as a community partner, directly involved," he said. "They got engaged. This is why these microgrids have been completed; the foundation has been critical to the success of this project." In addition, having a project manager helped relieve tension among community members and provided for shared responsibility.
The University of Puerto Rico also joined the effort; its law clinic provided legal help.
A replicable community microgrid model
Honnold Foundation was clear that it didn't just plan on creating the microgrids. It wanted to see the project replicated, and that meant it was important to ensure the community had a say in every step the partners took, said Arellano.
In fact, the businesses decided they wanted to have a backup, rather than relying solely on the microgrids. Some of them opted to be able to choose between utility power and the microgrids.
Any business owner can switch between the two, she said.
Investing microgrid revenue for the community
The businesses also agreed to pay for the energy as a group and created a nonprofit to manage the power. Their payments will cover operation and maintenance costs with the remainder going into an emergency fund for social reinvestment meant to help foster wealth for future generations.
For example, the funds will help low-income families attain energy independence with solar, said Arellano. The money will also help repair roofs damaged during storms.
Serving community members during disasters is an important goal of the project. The hope is that the microgrid-powered businesses will act as a community hub during storms and outages, as Casa Pueblo has.
Cost savings are expected to be a major benefit. Price for power from the utility is about 35 cents/kWh. The price for power from the microgrids is estimated to be about 25 cents/kWh — although that was set a year ago and may change, said Arellano.
In addition, the project provided jobs for women. Of the six people who installed the photovoltaics, three were women. "That was something we wanted to push forward, issues of gender," said Massol-Deya.
Rivian donated batteries
Initially, electric truck maker Rivian planned to provide its second-life electric truck batteries, but that plan proved to be too complicated. Instead, Rivian donated new batteries, and they were delivered this week.
Today we received the battery system," said Arellano on Monday. "We are through the roof with excitement. The batteries arriving makes all the challenges worth it."
While the challenges now seem small, they included the COVID-19 pandemic and supply chain issues. "We had a lot of stress and trial and error while we were learning how to make a community-driven microgrid a reality," she said.
When the battery system is installed and the microgrids are up and running, the project will have an important impact on the town.
"It is an example of hope that something can be done in practical terms and change our reality. It's a game changer and we are very proud of it," said Massol-Deya.
And soon, it will be time to bring on the parade.
"We're having this event on March 18 to raise awareness and let other people know there are energy alternatives and microgrids should be part of the solution to address the energy crisis," Massol-Deya said.
This article was originally published by Microgrid Knowledge. Reproduced here with permission. Read the original version here.