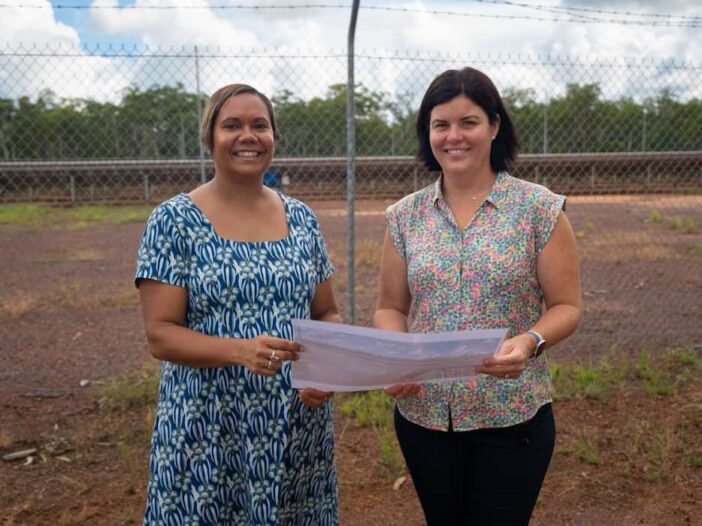 A remote Northern Territory community will soon source up to half of its electricity supply from renewables, with new works underway to further slash diesel consumption in the Tiwi Islands.
The NT government said this week it had awarded the contract for a $6.1 million Wurrumiyanga Solar Infill and Energy Storage Pilot Project to install 1.1MW of PV and 3MWh of battery storage at Wurrumiyanga on Bathurst Island, the largest community in the Tiwi Islands.
The new solar and storage system will be added to existing solar technology in the community, and further replace the diesel generated power supply.
The government says it has awarded the design and construct contract for the job to remote power solutions company Circular Solutions, with works expected to be completed by April 2024. It estimates this will take the community's energy mix to 50% renewables.
The move is part of the NT government's broader push to deliver clean, reliable electricity to remote communities, including investing a further $2 million in the next two years on top of the existing $8.6 million Renewable Remote Power Program.
So far, the plan is to deliver renewable energy systems to 73 remote communities supplied by Indigenous Essential Services (IES).
Work is progressing on the detailed analysis of each IES community to map the optimal renewables development pathway, considering, among other things, the design and configuration of existing energy assets, electricity demand profiles and forecast growth.
The Territory has a target of achieving 50% renewables by 2030, alongside which is a target of 70% renewables in all communities supplied by the IES.
"A renewables future is now one step closer for the Wurrumiyanga community and we look forward to the lessons learnt from this project being extended to other remote Territory communities," said NT chief minister Natasha Fyles.
"Energy and renewables play a key role in unlocking private investment and creating local jobs – and the Territory Labor government is taking every opportunity.
"We will keep doing the hard work as we push towards our target of 50 per cent renewables by 2030 and zero emissions by 2050," Fyles said.
"Wurrumiyanga is an incredible place, both for its people and beautiful country," said NT energy minister Selena Uibo.
"This renewable energy project will help to protect and preserve it and ensure future generations can continue to thrive with help from solar energy.
"I am proud that the Territory Labor Government is delivering this important project and changing the way power is generated in our communities for a cleaner, greener Territory."