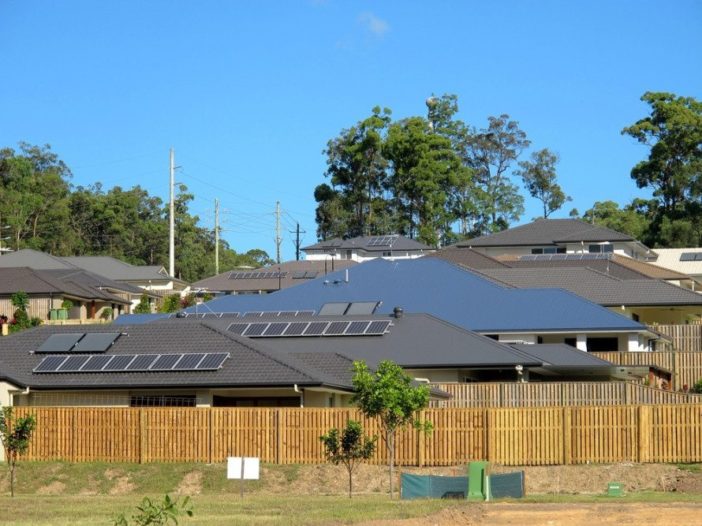 Pay Australians a bit more to shift their power use, and they will do it, says new research out of Monash University Business School.
Researchers led by Dr Gordon Leslie found that if power retailers reward customers with low-cost energy during the day, Aussies will respond by changing their habits to make the most of it.
This might seem obvious, but the key message is to policy-makers: engaging households in load shifting will be key to the effective and rapid integration of renewable energy, and can lower the average cost of power supply for all.
"We enrolled over 6,000 Victorian households, with and without solar panels, to determine if providing incentives to increase consumption during the day was more effective than providing incentives to reduce consumption at night," Leslie said.
"The results showed that certain price conditions could generate financial benefit for both households and retailers if customers move from generic fixed rates to rates that encourage greater daytime use."
Rooftop solar, combined with the huge expansion of utility solar, is creating a duck curve in Australia – a situation where more electricity is being produced than users available to soak it up.
But rooftop solar is already making Australians change their habits to make the most of the power generated from their own panels, and is creating habits that make those households more receptive to almost all incentives on offer.
Retailers could take advantage of this trend and pass on savings to Australian households to encourage non-rooftop solar owners to do the same.
The incentive scheme tested incentives to move consumption into daylight hours and incentives to move away from non-daylight hours, financial subsidies and rebates per kWh shifted, and non-monetary incentive schemes where households instead earned status points per kWh shifted, and incentives that target every day actions and those that target ad hoc actions.
"We found non-solar households were less engaged than solar households, when it came to changing their pattern of electricity use in response to some, but not all of the incentive programs," Leslie says.
"In contrast, solar households responded to all incentive programs, including non-monetary rewards, highlighting that careful incentive design and targeting can improve energy consumption."
Non-solar households did not respond to being paid to lower their energy use at peak demand periods.
But they did respond to monetary incentives to shift their energy use to the middle of the day, with a 6 per cent increase of energy usage, which indirectly led to lower energy use during peak periods.
Furthermore, while everyday time-of-use incentives might make customers lower cost to service – wholesale procurement costs for non-solar households that received every day solar sponge incentives were $29 (9 per cent) lower over 90 days – ad hoc incentives on "high value" days, such as those which are particularly hot, help with grid stability as a way to get people to, for example, change their air conditioner use.
"Encouraging households to think about their energy use habits and shift their usage based on environmental factors such as the time of day and the weather, is a crucial step in maximising the economic value from renewable energy in Australia," Leslie says.
"Knowing that customers are willing to engage with time-varying prices and change their consumption habits accordingly, energy retailers are well positioned to incorporate this data into their offerings for their customers."