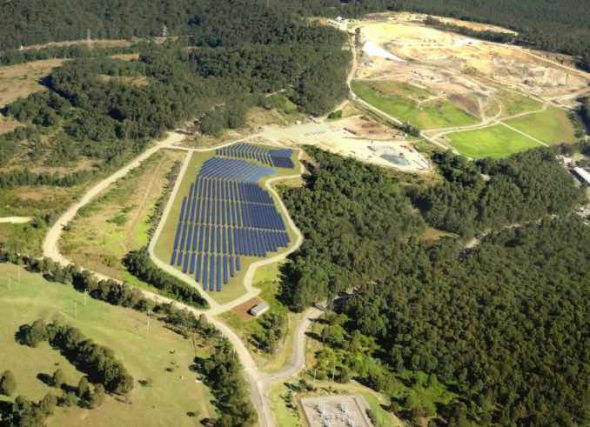 Newcastle Council is seeking expressions of interest for a 5MW solar farm to be built on a closed landfill site as part of its plan to cut its emissions by 30 per cent by 2020, and to help the famous coal port city source 30 per cent of its electricity needs from renewable energy by the same date.
The tender for the utility-scale solar farm – to be located at the Summerhill waste management centre – was released on Tuesday and the council hopes that the project can be completed in 2017.
Already, the council has installed around 450kW of rooftop solar over 9 council sites, including two libraries, two sports grounds, the local museum, gallery and cultural centre, and the city works depot.


It is now looking at a larger scale project to offset electricity consumption at other council sites. Much of the output from the 5MW solar farm would likely be exported back into the grid, but most likely at prices higher than the council pays for street lighting. So it figures it will be ahead on cost.
The EOI is seeking submissions for the design and construction of the solar farm, and for retailing options.
Newcastle is not the first Australian council to go down the utility scale solar path, with Sunshine Coast Council currently building a 15MW solar farm that will generate enough electricity to cover the council's entire consumption.
Giles Parkinson is founder and editor of One Step Off The Grid, and also edits and founded Renew Economy and The Driven. He has been a journalist for 35 years and is a former business and deputy editor of the Australian Financial Review.