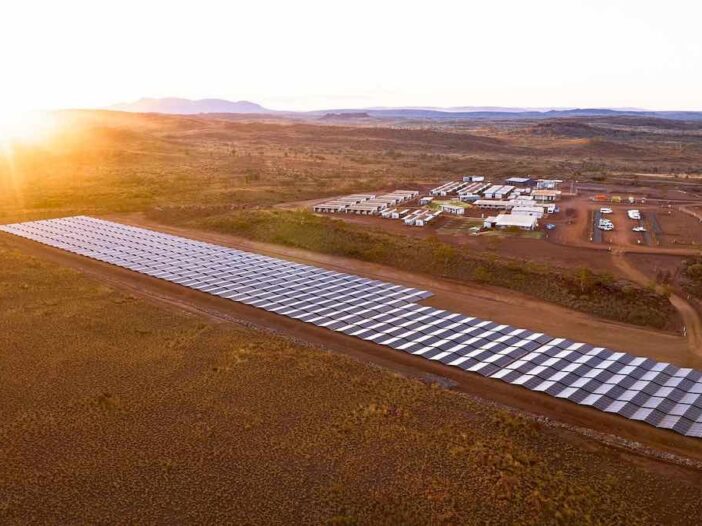 Australian solar outfit 5B has speed-delivered a 2.1MW solar system to help power off-grid iron ore mining operations in Western Australia's Pilbara region.
ASX-listed miner Mineral Resources reported the completion of the solar and battery project at its Wonmunna iron ore project as "an important milestone in its energy strategy," which includes working its way to net-zero emissions by 2050.
"Installation of the 5B Maverick solar technology at the Wonmunna site – complete with more than 4,000 solar panels – was completed …[and] is now providing significant benefits for site operations and reducing dependency on diesel fuel," a company statement said on Monday.
The project was developed in partnership with remote renewable power system specialist Uon.
MinRes says the solar and battery system (One Step Off The Grid is seeking more details on the latter) can supply a more than 40% share of power for the mine on any given day, but will average upwards of 30 per cent and cut the mine's diesel consumption by around 760,000 litres a year.
"In addition, the crusher at the site is powered 100% by the system during the middle of the day when renewable output meets peak plant load," the company says.
Not bad for a job that 5B says took a team of five workers just two weeks to install the total of 45 prefabricated Maverick solar units.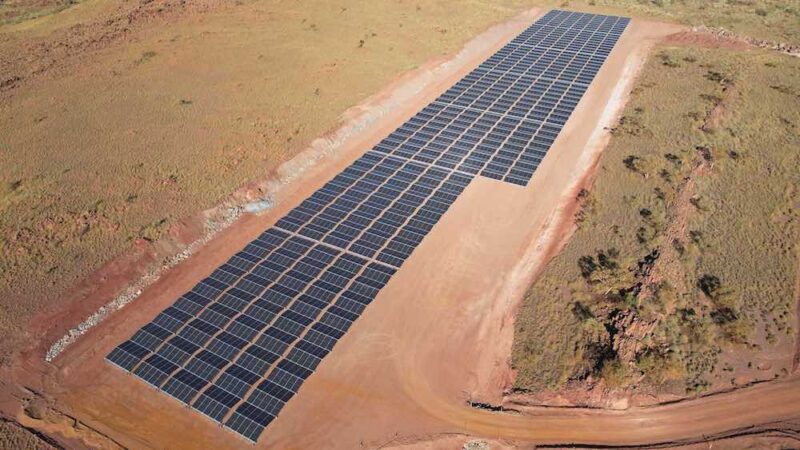 "Another epic example of a miner decarbonising their operations with 5B's large scale, low touch solar technology," the NSW-based 5B said on LinkedIn.
MinRes also notes that the 20-year life span of the stand-alone solar and storage system makes it redeployable to another of the miner's operations, once Wonmunna reaches its end-of-life.
"MinRes is committed to pursuing renewable energy opportunities where we can and our team has been working hard to deliver a solar array and battery solution that delivers optimum output at Wonmunna," said the miner's chief of energy, Darren Hardy.
"Renewables will play an important role in our energy future, and MinRes continues to pursue off-grid solar power and energy storage solutions to support our remote locations."