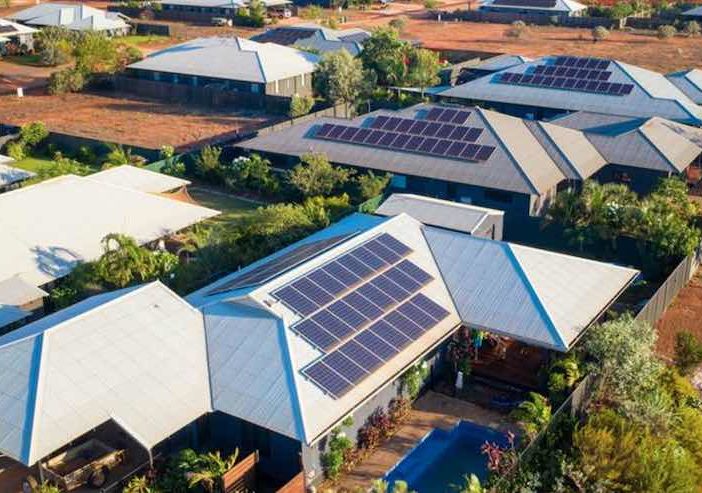 Australia has more than 30GW of solar energy generating capacity installed on its grid, a new report has confirmed – and nearly two-thirds of this has been installed by average Australians, on the rooftops of their homes and businesses.
The PV in Australia Report 2023, published by the Australian Photovoltaics Institute (APVI) this week, says the nation reached 30GW of installed solar capacity by the end of 2022, giving it the world-leading installation rate of 1.2kW of solar per person.
These eye-popping figures were first shared in April by the International Energy Agency, which sources its Australian data from the APVI. But the report this week fleshes out where all that solar is being installed – and by whom.
In 2022, it turns out it was Australian businesses that made the biggest contribution to added PV capacity for the year, with commercial and industrial rooftop installations exceeding residential installations for the first time – and also beating capacity added from big solar farms.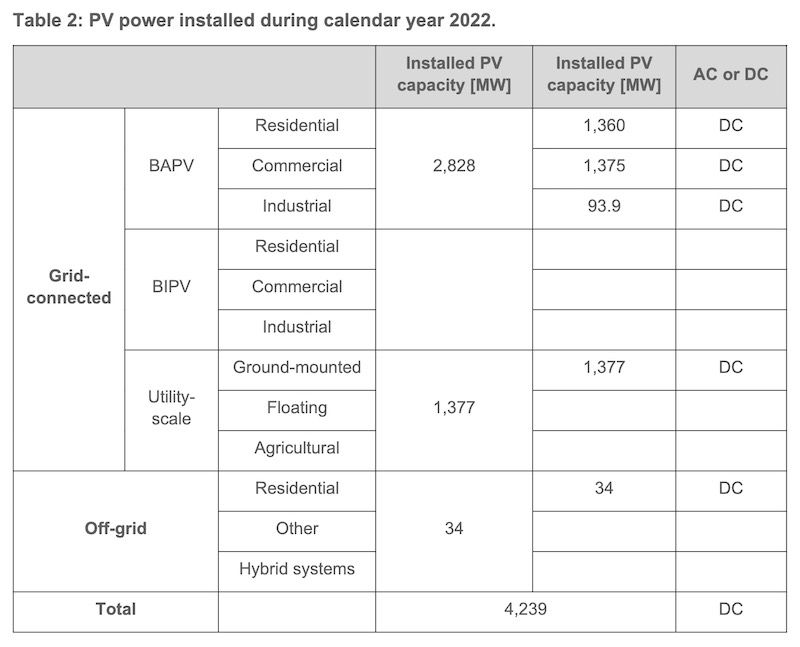 Of the 4.2GW total of new PV capacity that was added to the national tally in 2022, 1.47GW was installed on commercial and industrial rooftops, 1.35GW on residential roofs and 1.4GW in utility-scale projects.
With close to 20GW of solar now installed on rooftops – residential, commercial, and industrial – across Australia, APVI says the average penetration of solar on free-standing homes now stands at 37%, while the average size of new rooftop installations sits at around 8.7kW.
As the chart below illustrates, some states are doing better than others on rooftop installs. Queensland and South Australia average close to 40% of free-standing homes powered by solar, with "a significant number of localities" boasting densities of rooftop solar more than 50%.
Other points of note in the APVI report include an increase in interest in AgriPV projects – solar installed at farms alongside crops and livestock – as well as "significant interest" in massive solar projects of 10-30GW for industrial use and electricity export.
In the off-grid sector, a total of 34MW of solar was added in 2022, according to the data.
APVI cites Western Australia as a leader in the installation of off-grid solar systems, including in microgrids and stand-alone power systems to power remote communities and slash their reliance on fossil diesel fuel.