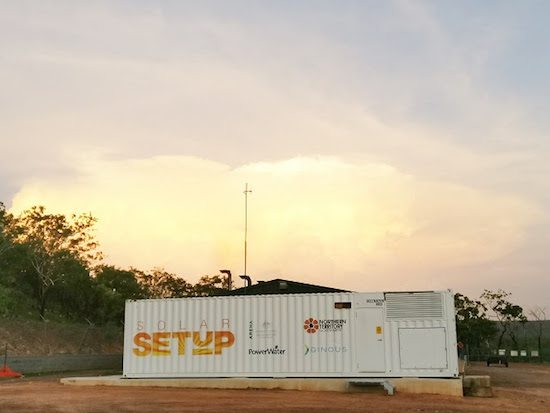 Federal Labor will honour a 2021 funding promise from the previous Coalition government of $15 million to support support microgrids in remote Indigenous communities in the Northern Territory, to cut the use of expensive and polluting diesel generators.
The microgrid funding, originally set aside in the 2021-22 federal budget, comes with $15 million – also budgeted in 2021-22 – to help build a 35MW battery to support the Darwin-to-Katherine grid.
A further $4.7 million will go towards the deployment of "solar banks" across the Territory, in the form of community-scale solar for households otherwise unable to access rooftop PV and other clean energy technologies.
"This investment is about ensuring Territorians, whether or not they're on the grid, get a fair deal on energy and businesses get the affordable energy they need," said federal energy minister Chris Bowen late last week.
"Microgrids will help First Nations communities protect their environmental and cultural heritage by dramatically reducing the use of diesel as a source of power."
The Northern Territory government in 2021 announced a funding and competitive tender process to transition 72 remote communities supplied by the Indigenous Essential Services to renewables based microgrids, by 2030.
"A key part of this investment is developing an open and contestable delivery framework to facilitate around $400 million of private investment in remote power system services to communities supplied by Indigenous Essential Services," a government statement said at the time.
The NT has also previously installed remote renewable energy microgrids through its Solar Energy Transformation Program (SETuP) project – a $59 million, ARENA-backed program, which was completed in 2019.
The SETuP scheme integrated a total of 10MW of solar PV – and one 2MWh battery storage system – with off-grid power stations across 25 remote Indigenous communities.