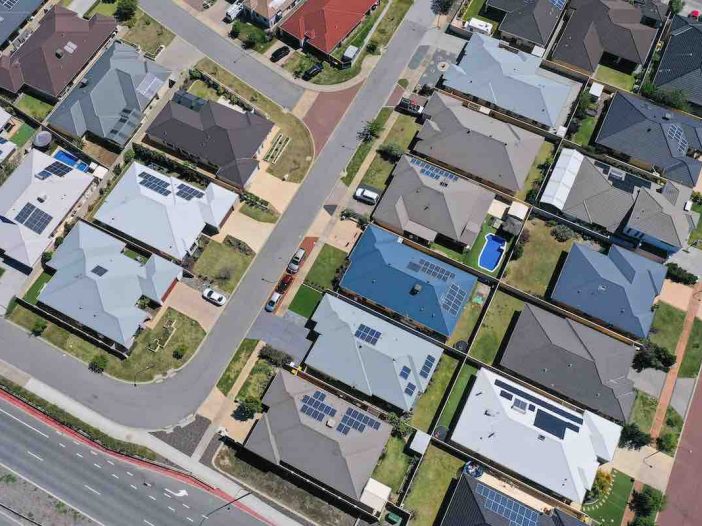 The Australian energy market rule maker has all but banned the practice of imposing zero export limits for rooftop solar households, after setting strict new rules for network companies and adding a new layer of customer protections to guidelines.
In a final decision published late last week, the Australian Energy Regulator set out a series of conditions Distribution Network Service Providers (DNSPs) now need to meet before being allowed to impose a static zero limit.
The AER says that the guildeine changes mean that the network practice of preventing certain solar households from exporting any energy at all to the grid should now become a "rare occurrence."
The practice of solar export limiting has become increasingly common around Australia as more and more hosueholds and businesses install rooftop PV.
Networks argue it is necessary to head off voltage stability problems in areas of high solar penetration. And while exports are usually limited to an upper level somewhere between 5-10kW – instances of new customers being told they can't export at all have been on the rise.
In 2021, RACV Solar CEO Andy McCarthy said that on certain solar-heavy parts of Victoria's Powercor grid, as many as one in three installation jobs were being either heavily restricted or limited to zero.
(UPDATE: Powercor tells us much has changed over the past two years, with the number of customers restricted from solar exports in 2023 very small and declining all the time, due to network upgrades and other measures to support more solar exports.)
Export limits are controversial for the obvious reason that they eat away at – or remove entirely – a household's ability to earn revenue through feed-in tariffs, but more broadly the practice is criticised as a blunt tool that ignores a growing list of options to better manage and benefit from the two-way flow of rooftop solar.
The series of reforms outlined by the AER last week will require DNSPs to demonstrate definitively that they have explored and assessed all other avenues to avoid a zero export limit, and can't find a cheaper, better or more equitable solution.
Even in cases where the cost of augmenting the grid to accommodate "reasonable export capacity" from a new rooftop solar system is determined to be higher than the benefits, the new rules demand, 'how much higher?'
"If the cost to augment the network assets is only marginally higher than the benefits, the DNSP must not impose a static zero limit," the AER decision says.
Further, even if technical and economic guildelines for a zero export limit are met, "a DNSP cannot impose [it]… where a dynamic response system suitable to the connection applicant's location is reasonably available."
This refers to ability of most current inverter technology to allow "flexible exports" of solar, which – as this article explains – offers much more flexibility to how grid-connected solar systems operate, rather than an on/off switch or hard zero export limit.
Broadly speaking, this technology allows the network operator or a thrid party to can communicate with rooftop solar systems to vary the export limits throughout the day in line with what's going on in the grid.
In theory, this will allow customers to export the maximum amount that the network and their inverter can handle – between 1.5kW up to 10kW per phase. But on the occasion that there's too much solar for the network to handle, exports will be automatically adjusted.
According to the updated guildelines, the AER says that should a network determine that a zero export limit is necessary, it must first explain to the connection applicant the technical and economic considerations that led to the decision.
It must also inform the connection applicant of the option of installing a suitable dynamic response system, in order to avoid the zero export being imposed, and offer access an independent technical review of the DNSP's reasons for imposing the static zero limit.
The network company must also inform the connection applicant about whether there are alternative dispute resolution channels available to help negotiate a suitable export limit other than a static zero limit.
Finally, the AER says that networks must conduct or offer regular reviews of static zero limits and actively engage with stakeholders to explain the reasons why they might be imposed on new rooftop solar installations.
"Communication should include sharing the reasons behind the imposition of static zero limits with local councils, relevant businesses (such as retailers and solar installers) and community groups in a way that enables a clear understanding of why static zero limits have been imposed."
Meanwhile, networks have a bit of time to get their ducks in a row.
The AER says the new rules will not come into play immediately and will only affect customers after the next round of distribution determinations.
This means from July 01, 2024 in the Australian Capital Territory, New South Wales, Northern Territory and Tasmania; from July 01 2025 in Queensland and South Australia; and from July 01 2026 in Victoria.