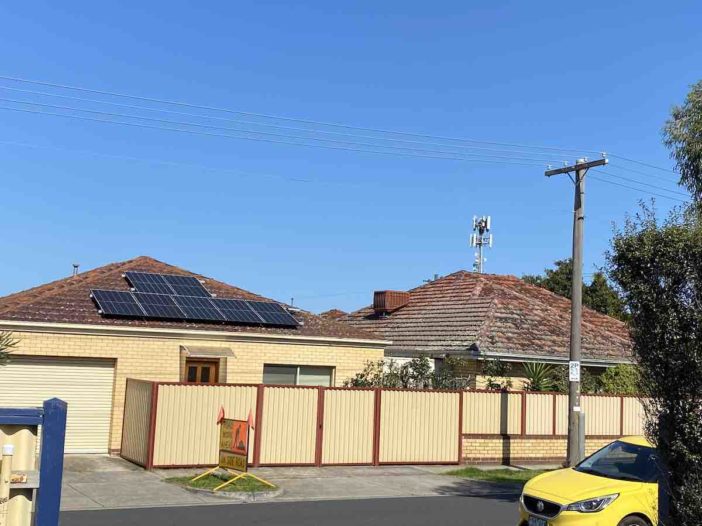 Victoria's Labor government is turning its attention to how best to electrify the state's housing stock, with the launch of a new grants scheme to deliver bulk solar panels and electric hot water rebates for housing.
The $10 million Residential Electrification Grants program was opened on Monday to entities providing installations to more than 50 new or existing homes, including builders, property developers, energy retailers, product retailers and consortia.
The idea behind the new scheme is to support companies or groups that take an innovative approach to increasing the uptake of solar PV and/or electric hot water systems in Victorian homes.
"Our objective … is to find and support proactive, unique and viable approaches to deploying solar products in Victorian households at scale, and we are keen to hear ideas on how that could be achieved," an application guidelines document says.
Solar Victoria, which will run the new grants program for the government, says program participants will be encouraged to publish the outcomes or research resulting from the funded projects, to help increase industry knowledge.
Already, the Andrews government's $1.3 billion Solar Homes Program offers rebates and zero-interest loans on solar panels, hot water systems and batteries to eligible households in the state.
But following the July announcement that the state will start phasing out gas in new-build homes starting in 2024, there is an added urgency to streamline the process of residential electrification.
"This program is helping to accelerating the household transition to all-electric homes on a scale not yet seen in Australia," said state energy minister Lily D'Ambrosio on Monday.
As D'Ambrosio has stressed again this week, electrification promises to slash the energy bills of households, while also helping the government to meet its decarbonisation targets.
Switching from gas hot water to a heat pump alone could save households up to $400 a year on their electricity bills, the government says, while solar and electric hot water can save up to $1500 on their annual energy bill.
For new homes, the installation of all electric appliances and rooftop solar can save at least $2,200 on annual energy bill, Solar Victoria says.
For households, the new grants program will remove the need to apply for individual rebates, giving new home buyers access to solar, heat pumps or solar hot water during construction, saving them money upfront and removing double handling of installations.
Homeowners will get their rebates – savings of up to $1400 for solar and $1000 for hot water – as cash savings through their provider, with providers required to show evidence of completed installations to Solar Victoria before funds are allocated.
For the potential eligible providers, Solar Victoria says it is looking for projects that demonstrate innovation in delivery and increased access to home electrification.
This could include making it easier to access renewable energy technologies, or the applications of technologies that reduce energy load during peak times or enhance network resilience.
Solar Victoria says the entities selected for the grants scheme stand to gain valuable reputations in the solar electrification space and to leverage a new and streamlined process for distributing funding to clients, at scale.
Expressions of interest are open until 24 November. For more information visit: solar.vic.gov.au.