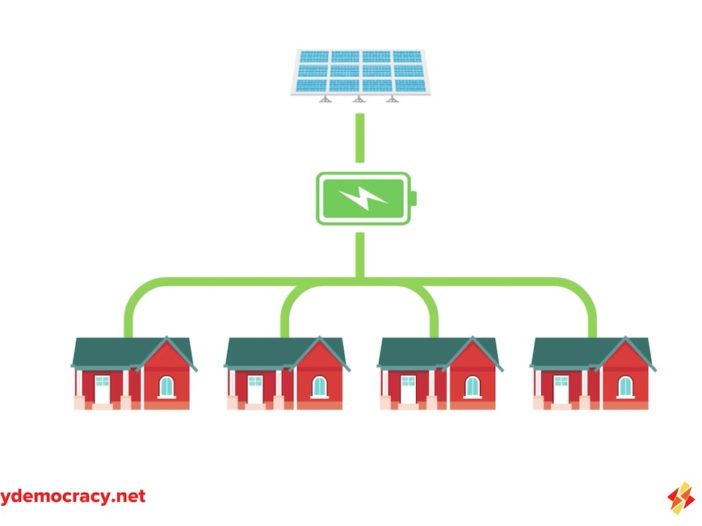 Shares in a community solar and battery project in the New South Wales city of Orange are set to go on offer, opening up the benefits of solar and storage to locals of the central western region who don't have a suitable rooftop or are otherwise unable to access them.
The outfit behind the community solar project, Energy Democracy, said this week that it was preparing to launch of the Central West NSW renewable energy cooperative on Friday this week, offering 917 parcels of shares to co-op members.
Each parcel equates to 2.5kWh of solar and 2.5kWh of battery storage and costs $4995 per parcel – a competitive price compared to the cost of an individual residential solar and battery system, which Energy Democracy has been able to achieve through economies of scale.
The parcels make up just under half of the Orange Community Renewable Energy Park – a 5MWW solar and 5MWh battery energy storage facility being developed by ITP Renewables around 6km north-west of the town centre of Orange on the Essential Energy grid.
The solar and battery project got the all-clear for development in March of last year, at which time Energy Democracy was able to purchase the 44% share in the project with the help of grant funding from the NSW government's Regional Community Energy Fund.
"Australia has seen a massive uptake of rooftop solar, from 8,000 systems in 2008 to over 2.55 million in 2020. That is wonderful if you are fortunate enough to have a suitable roof, but anyone without a suitable roof is unfortunately denied access to this cheaper, cleaner energy," said the co-op's chair, Kate Cook, in a letter ahead of the share offering.
"Energy Democracy's vision is to enable wider participation in the renewable energy revolution that is now underway. The Co-operative model supports a local approach while collaborating with others to leverage initiatives that deliver cheaper power and reduce our impact on the environment."
Co-op members are allotted their share of the project's renewable energy via 'virtual' transfer, delivered via the network through smart meters. According to the Energy Democracy website, this promises to deliver an average saving of between $700 and $1000 each year on members' power bills and a return on investment within five to seven years.
Another option is to choose to be an investor only, where the energy generated by a member's parcel of shares sold at best price on the market. This option is expected to offer an average payback of eight years, and return on investment of up to 12%, Energy Democracy says.
Alan Major, the managing director of Energy Democracy, said last year that the co-op would also actively help members to understand how they were using energy, to help them to be more efficient.
"Energy savings can be traded for the benefit of the co-operative. The co-operative then decides how surpluses are to be distributed, in consultation with the members," a statement said.
Shared renewable energy projects are gradually becoming more popular in Australia, via a variety of developments across the country, particularly as technology catches up with the need to find alternatives to rooftop solar for the millions of Australians not able to access it.
Last month, one of Australia's first and largest community-owned solar farms, a 1MW project financed by more than 400 Canberra locals, was completed at its site in the ACT's Majura district, six years after it was first proposed by developer SolarShare.
In NSW, the developers of a 1.8MW community solar and battery farm in the southern Tablelands city of Goulburn last month issued a call for expressions of interest to design and build the project.
The Goulburn Solar Farm, which is being built in by not-for-profit group Community Energy 4 Goulburn (CE4G), aims to be majority-owned by local residents, who can buy in to the project for a minimum $400 a share.
Energy Democracy, meanwhile, has three more co-operatives in the pipeline in Australia and New Zealand, including Horsham in Victoria and Mallala in South Australia. To join the Central West NSW co-op, click here.