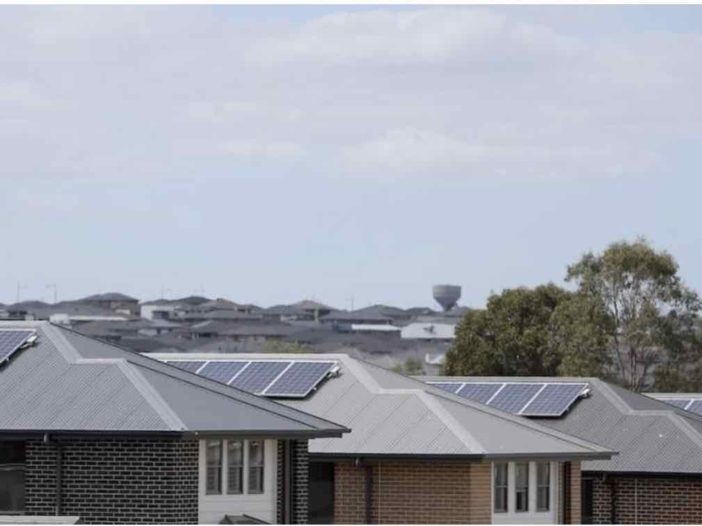 Over recent years many of us have worked hard to reduce our household carbon footprint. We've installed solar PV and house batteries and have bought electric cars. We have moved off gas.
This means that lots of Australian households now have relatively small direct carbon footprints. Where do we go from here? Step Two.
All the time we've been transitioning our household away from fossil fuels I've been aware that our direct carbon footprint is only part of the story. What about the carbon embedded in the products we buy and the services we use – our indirect carbon footprint?
As a family, we have attempted to tread lightly and sought out 'green' options, but until now I have never attempted to
breakdown and quantify our indirect carbon footprint.
Anyway, I have recently tackled this challenge. It is certainly not a straightforward task and it involves making a lot of assumptions.
I have produced a carbon footprint report for our family for 2019 which describes how I have arrived at a detailed breakdown of our total household consumption carbon footprint.
Figure 1 shows a broad breakdown of our 2019 household carbon footprint. Our indirect footprint makes up about 75% of our total footprint. Having this data, of course, raises the question of how do we respond?
Net-zero emissions household
In recent times, there has been a lot of focus on the world needing to be at net zero emissions by 2050 at the latest. This has sparked my interest in demonstrating how an individual household can have net zero emissions. Having detailed information on our total carbon footprint has enabled me to put this idea into practice.
In simple terms, my aim is for the consumption carbon footprint of my family (our negative footprint) to equal the carbon footprint of the actions we take to reduce the world's carbon footprint (our positive footprint).
How do we achieve this?
Reducing our consumption footprint
The first, and most obvious, step is to attempt to modify the way we live. It is very evident in Figure 1 that food is the largest component of our footprint.
Therefore, it seemed to be the best place to start. In my abovementioned report I have shown a detailed breakdown of our food carbon footprint. Figure 2 shows a broad breakdown of the different components of our food consumption.
You can readily see from Figure 2 that avoiding meat and dairy (ie going vegan) would make a big hole in our food (and hence our total) carbon footprint. While veganism is not for us, we are now trialling eating different foods in an effort to reduce food's contribution to our household carbon footprint.
Clearly there is a range of options for reducing one's consumption footprint by avoiding certain actions or by finding low carbon substitutes for the things we do.
Every household's footprint will, of course, be made up of different components and I imagine many of the potential solutions will often be unique. Nevertheless, I envisage that for most households any significant reductions will be achieved by adopting multiple small measures.
Reduction of consumption seems to be the most widely promoted approach to reducing a person's indirect carbon footprint, but it is likely to be a hard sell for many people – any curtailment of lifestyle is getting into a sensitive area.
There are alternatives. In my view promoting active action to reduce overall atmospheric CO2 levels is likely to be much more acceptable to most people.
Direct Action: Displacing CO2/Carbon Sinks
My preferred direct action is to export as much solar PV (carbon free) electricity into the grid as I can. I assume that each kWh of solar PV electricity displaces one kWh of coal-based electricity. We have just installed an additional 6kW solar PV system on our roof taking us to about 15kW in total.
We have now maxed out our roof for solar PV and in the future, if we need to input more carbon free electricity into the grid, I will look at buying into some form of community energy project.
An alternative to displacing CO2 emissions is to invest in carbon sinks: for example, trees or carbon in the soil (eg biochar).
Indirect Action: Buying Carbon Offsets
This is not my preferred choice because I feel remote from the underlying processes and there are issues around transparency. I very much see this as an indirect action. Nevertheless, in order to achieve net zero emissions for our household for 2019 I purchased carbon offsets from a commercial provider as an interim measure.
Our 2019 Household Carbon Balance
Figure 3 shows our positive carbon footprint for 2019. It can be seen that about 55% of this footprint comprised our solar PV exports (carbon displacement).
On the basis of the quantum of our solar PV exports I purchased sufficient carbon offsets (cost approximately $110AUD) to ensure that in total our consumption carbon footprint equalled our positive carbon footprint. Therefore, as far as our household carbon bubble is concerned, we had net zero carbon emissions for 2019.
As noted above we have now installed additional solar PV and, coupled with some changes to our consumption patterns, I am hoping that any need to buy carbon offsets for carbon neutrality will be significantly reduced for 2020.
I believe it is important to note that net zero emissions is not our final goal. I simply see it as a useful progress tracking tool. For my household, Step Three is replacing our small second car with an EV – I want to see petrol disappearing from our direct carbon footprint.