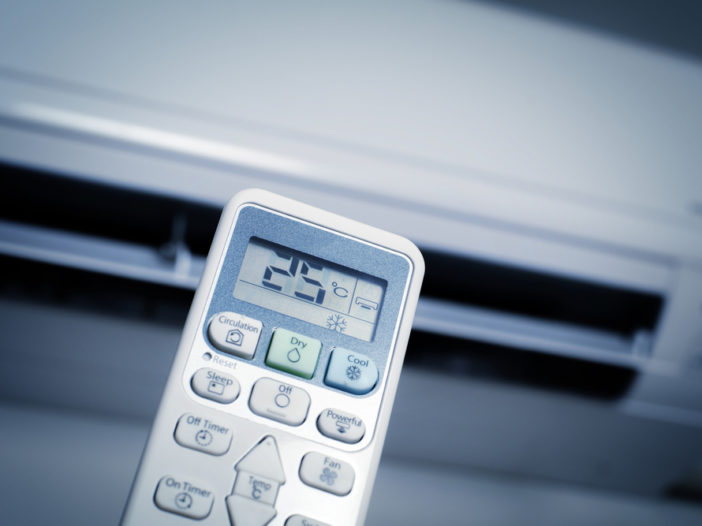 The Queensland Labor government has joined the Australia-wide policy push for households to swap out costly and inefficient gas appliances for energy efficient electric alternatives, offering rebates of up to $1,000 to make the upgrade
The Palaszczuk government on Tuesday unveiled the new $22 million Climate Smart Energy Savers program, offering a range of rebates for a range of eligible energy efficient appliances to both standard and low-income households.
The program, which launches in September, offers rebates of between $300 and $1,000 to households that replace old appliances with 4 star-rated (or higher) appliances, including reverse cycle air-conditioners and heat pump hot water systems.
Interestingly, the government release never actually specifies that these appliances must be electric powered – or that they must not be gas – but as you can see in the table below, only electric appliances are eligible for the rebates.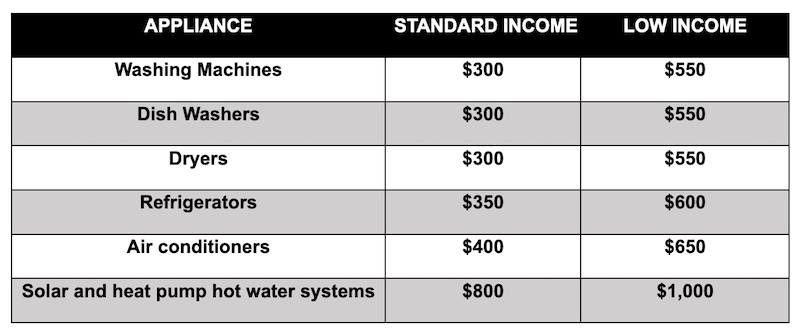 "The Smart Energy Savers Program is just another way the Palaszczuk government is helping households save on electricity bills, following this year's nation-leading energy rebates," said state energy minister Mick de Brenni in a statement.
"This rebate program not only helps Queenslanders purchase new household appliances, but it means they save money and help lower emissions for years to come."
The government says it expects around 40,000 Queenslanders will be able to claim the new rebate, which are limited to one per household, until the program's funding is exhausted.
It also says that the switch from 2 to 4 star appliances could save the average household hundreds to thousands of dollars a year, while also cutting emissions.
The new policy from Queensland Labor follows the big news from Victoria last week that it will ban connections to the state's gas network for new-build homes, starting in 2024.
Victoria, in turn, followed the ACT, which in June passed a landmark law prohibiting the use of fossil gas in new homes and businesses, starting as early as November.
As RenewEconomy reported on Monday, pressure is now mounting on other states – and particularly New South Wales – to fall in line.
But not every state, it seems, is prepared to shape up to the powerful fossil fuel lobby, which – supported by the Coalition and certain media outlets – is making clear its opposition to the Victorian government's move.
NSW Labor premier, Chris Minns, on Monday copped flack for opting out of gas vs electric policy debate by claiming it would only complicate the state's already steep decarbonisation task.
"The challenges in energy are serious in NSW," Minns told Sydney radio station 2GB. "I don't need another complication or another policy change when the challenges ahead of us are so serious."
Queensland Labor's don't-mention-gas approach to the Climate Smart Energy Savers rebate is perhaps its own way of not poking the fossil hornet's nest.