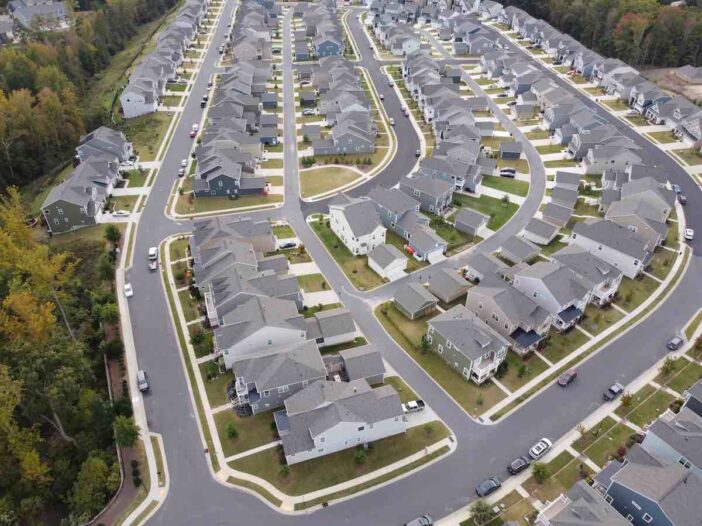 For years the common wisdom was that it would be a long time before the residential microgrid market took off. But new data by Wood Mackenzie indicates that residential microgrids are displacing the retail sector as the growth engine for microgrids.
Elham Akhavan, senior member of WoodMac's Grid Edge team, will unveil the research May 16 during the discussion, "Microgrid and DER Markets, Planning and Forecasts," at Microgrid 2023: Light On!, the industry's annual conference hosted by Microgrid Knowledge. Akhavan offered us a sneak peek for this article.
So what's giving residential microgrids a boost?
Akhavan attributes it in part to the aging population. Nursing homes and senior housing complexes are seeking greater electric reliability following reports of air conditioning failures that led to hardship and even temperature-related deaths.
She also noted a rise in microgrid projects for neighborhoods and communities. One caveat: Although more community microgrids are being announced, they tend to be slow to come to fruition given the development hurdles they face.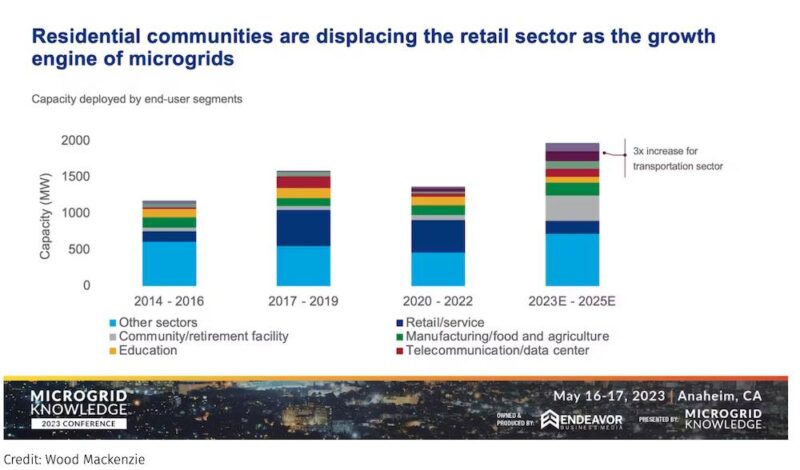 Utilities are definitely in the game
In addition, WoodMac's research corroborates results from a Microgrid Knowledge/Enchanted Rock survey that found utilities are no longer on the sidelines when it comes to microgrids. More than 60% of leaders we surveyed said their utilities have deployed or are currently working to deploy a microgrid.
WoodMac looked at utility participation another way: In how many states do utilities now own microgrids? The answer is 30.
Upon deeper examination, WoodMac found that in most of these states the microgrids are fully owned by the utility. But a trend is emerging toward mixed ownership, where a utility might partner with other parties, in some cases municipalities, in a shared ownership model. The utility may own certain generation assets in the microgrid and the partner others.
"Everyone has a piece of the cake," Akhavan said.
Microgrids are becoming more sophisticated
The fact that new microgrids tend to be more advanced than older ones will come as no surprise to those watching the market. But WoodMac has quantified who is building more advanced microgrids. The military and government handily dominate, making up 45% of the 841 MW in advanced microgrid capacity identified by WoodMac s within 2017 – 2023.
How many microgrids are there?
It's no easy task identifying how many microgrids exist in the US because there is no central repository where they are reported. So any number is a best estimate based on interviews with microgrid developers — and it likely falls short. Some businesses prefer to keep information about their energy facilities confidential; other microgrids are so small they are not on the industry's radar.
However, WoodMac is working to track the US market as best as possible and has found 4,300 microgrids of which 3,700 are in operation, with the remainder under study, in construction or stalled. Some were canceled.
It may sound like a big number, but it is small compared to the larger universe of distributed energy resources. Of the cumulative distributed energy resources installed from 2017-2023, microgrids represent only 8% of the gigawatts, according to WoodMac.
This leaves a big runway for growth, which Akhavan sees as vital given what microgrids offer — not only resilience, but value stacking and benefits for the grid. So while industry and government are beginning to signal the importance of microgrids, their efforts need to be accelerated, she said.
This article was originally published by Microgrid Knowledge. Reproduced with permission. Read the original version here.