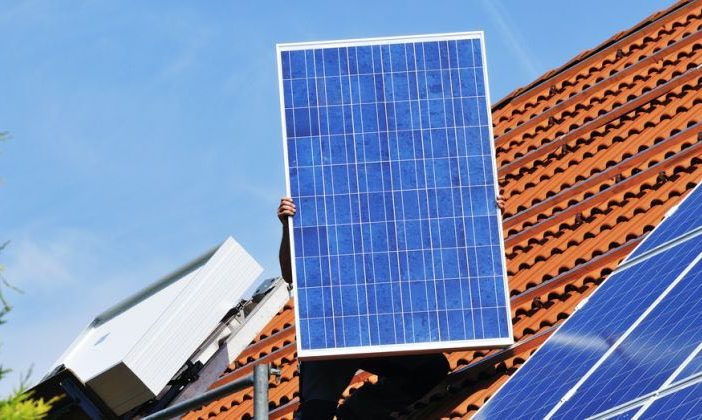 A New South Wales-based solar company and its directors have been fined hundreds of thousands of dollars for falsely claiming rebates for dozens of rooftop PV systems that they did not, themselves, install.
The Clean Energy Regulator, which governs the federal solar rebate scheme, says the Federal Court has ordered civil penalties totalling $240,000 against E Connect Solar & Electrical Pty Ltd and a current and former director of the company, which is now in liquidation.
The judge ruled that the company's directors deliberately contravened the Renewable Energy (Electricity) Act 2000 by providing false information about the accredited installer who completed 38 rooftop installations in late 2019 and early 2020.
The court found that the false information was then relied on by a renewable energy certificate agent to improperly create Small-scale Technology Certificates (STCs) as part of the rebate scheme.
The judged ordered E Connect Solar & Electrical Pty Ltd pay a fine of $200,000, and issued penalties of $20,000 each for current director Benjamin Airey and former director Quinton Doody. Each director must also pay $15,000 towards the regulator's legal costs.
The company has also been ordered to have a Clean Energy Council accredited person inspect all 38 of the rooftop solar systems and run them through the necessary tests to ensure they are safe and comply with CEC guidelines.
Finally, the CEC has suspended the accreditation of the directors who falsely said they had undertaken the installations.
"Those industry participants who are subject to the REE Act should not be left in any doubt as to the cost of their non-compliance with its requirements," said Federal Court Justice Derrington in his judgment on Friday.
"The appropriate penalty must send a strong message to other businesses that do not comply with the legislation, to the effect that they cannot obtain a competitive advantage over those that do."
The false claim of certificates under the Small-scale Renewable Energy Scheme – including by people who weren't even in the country at the time they were supposed to have supervised an installation – is one of the more commonly reported dodgy solar practices.
CER's general manager of compliance, Piet Powell, says the regulator has successfully prosecuted three installers along these lines since February this year, including just last month.
"We also have several active investigations which we expect to lead to more convictions and civil penalties," Powell said.
"Those who attempt to benefit from making false statements regarding STC eligibility will get caught and we will use our full suite of powers to get this message across.
"We expect information provided in our schemes to be true and correct and we will take enforcement action where it is warranted under our Compliance, Education and Enforcement Policy."
The regulator has increased its focus on rooftop solar compliance since the December 2021 tightening of the rules governing the federal small-scale solar rebate, including strict new conditions for the sale and installation of rooftop panels.
One of the biggest changes, as One Step Off The Grid has reported, has been to the documentation required from rooftop solar installers, designers, agents and retailers when making claims for STCs.
For designers and installers of rooftop solar systems, the new documentation includes a written compliance statement confirming all relevant design and install standards have been met according to the requirements of both the SRES scheme and local, state and territory rules.
Statements must also confirm that the installer has a copy of the design and the system was installed by the book, including the electrical work being done by a licenced electrician, using PV modules and inverters approved under the SRES scheme.
Further, accredited installers must provide evidence demonstrating they have physically installed or physically supervised the installation, such as time-stamped "selfie" photos of this in action, including during job set up, during mid-installation check-up, and during testing and commissioning.