German-based, Shell-owned energy storage giant sonnen has unveiled a new home battery system developed with Australian conditions in mind – a 10kWh lithium-iron phosphate unit that can be installed inside or out, power through grid outages, and endure temperatures of up to 50°C.
The sonnenBatterie Evo was officially launched to the global market from Australia on Wednesday, as a fully integrated AC coupled storage system that is more compact, more versatile and simpler to install – particularly according to Australia's notoriously tricky standards.
The key difference between the new offering and the previous sonnenBatterie is that it can be installed outside, as it is – a crucial selling point in Australia since the introduction of strict new guidelines that have precluded most battery systems from being installed indoors.
Those guidelines, formally known as AS/NZS 5139, were adopted in late 2019 to fill a "gap in safety guidance" for the nascent Australian home energy storage sector, particularly around concerns about potential fire hazards presented by some battery chemistries.
For sonnen, whose fully integrated LiFePo batteries housed in sleek fire-proof cases had been installed in hundreds of thousands of homes in Europe without incident, the Australian Standard made installations more complicated and costly, often requiring"extra kit" like an outdoor cabinet.
The Evo changes that.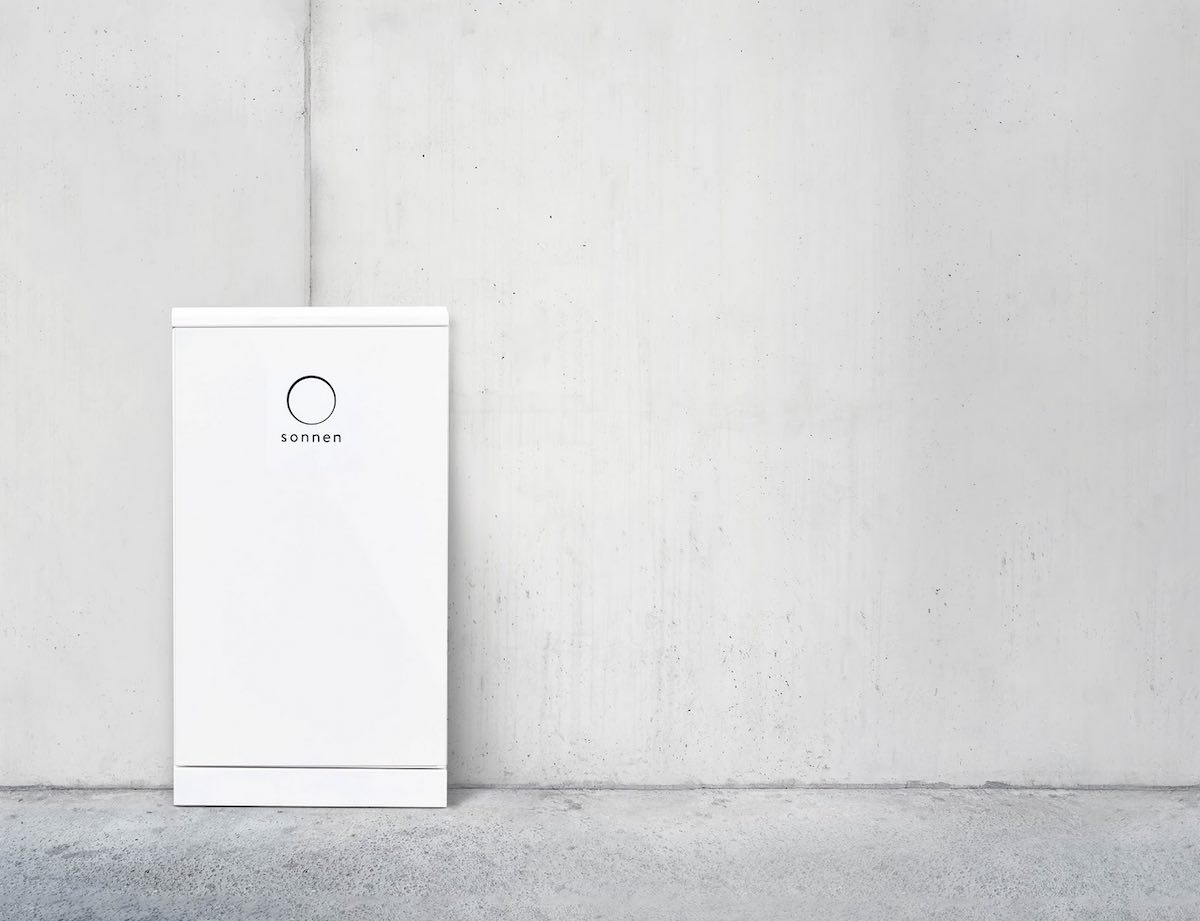 "The Australian market is a very important market for sonnen, so it's incredibly important that we make some local market adaptations to our product to meet expectations," said Nathan Dunn, chief commercial officer of sonnenGroup and managing director of sonnen Australia, in an interview with One Step Off The Grid this week.
"And the biggest one, from a sonnen's perspective, is that we've listened to the consumers and the installers and we're now providing a device in sonnenBatterie Evo that can be installed indoors and outdoors."
Dunn says the new battery is simple to install – it's a floor mounted system – and service due to a pre-wired and pre-terminated set-up, and has a "smart and compact design" that boost its chances of being able to be installed inside Australian garages or other non-habitable rooms, as per the AS/NZS 5139 rules.
"By reducing the complexity of designing a home battery system, sonnen is creating value for installers and giving them more time to focus on selling a sonnen home battery instead of installing a product," Dunn said.
The Evo also offers backup power in the case of grid outages, with 5kW continuous and 7kW surge capacity. This provides power to run more circuits to cover more lighting and essential appliances in a home in the event of a blackout.
A Black Start function in the battery can also "wake" up an AC coupled PV system (as long as it is no larger than 6kW capacity) when the grid is down and use the energy from the directly connected solar system to ensure the continued generation of power even when the grid is down.

All told, the Evo marks a welcome new German-manufactured addition to the Australian home battery market, which is yet to take off at anywhere near the level of rooftop solar, but which holds enormous potential, precisely because of the huge residential solar uptake.
Sonnen says the Evo will be offered in Australia at roughly the same price point as its previous battery, which is currently retailed at around $14,000 for 10kWh, but customers can expect lower installation costs, courtesy of reduced complexity and no need for extra gear.

That said, the new battery hits the Australian market at a time when global supply shortages are starting to bite; mostly in the solar panel market at this stage, but with signs emerging that a scarcity of home batteries might be next.
Dunn says sonnen, which has already established two home battery-based virtual power plants in Australia, one in South Australia and one in NSW, has covered the majority of the volume the sales team reckons it will need to meet local market demand in 2022.
But he said that meeting capacity targets globally was becoming "more and more of a challenge every day," due to worldwide chip shortages and major shipping bottlenecks.
"One of one of the benefits that we do have as a business is that because we're not manufacturing the cells ourselves, we can spread the risk of delivery across a number of different [trusted] vendors," Dunn said.
"But where it is getting tricky is with things like pallets … and (even) getting containers on a global scale is an absolute nightmare.
"We've we've got an example at the moment where just trying to find a container to ship stuff out of China … is a big is a big issue," he told One Step.
Once the market recalibrates, however, Dunn sees promising growth ahead for Australia, where he reckons battery storage is likely to see "significant uptake" from 2022 through to 2025.
"There is a huge retrofit market out there for energy storage systems … [and] the way that Australia works is that – apart from the states doing a bit of work around driving net zero and incentive schemes – most of the action from a renewables perspective is led by the consumer."
On that all-important consumer side, sonnen could soon have access to a major new group of particularly energy savvy customers, if the recent acquisition by its parent company, Shell, of online retailer Powershop Australia, gets regulatory approval.
"What the consumer gets from us is a top quality device, but we've added the fact that it can go outside, we've added the additional functionality from a backup perspective, and the installer should be happy because it's easier to install," said Dunn.
"And keeping the price comparative to the old devices while adding more functionality and less complexity, that's where we add value."