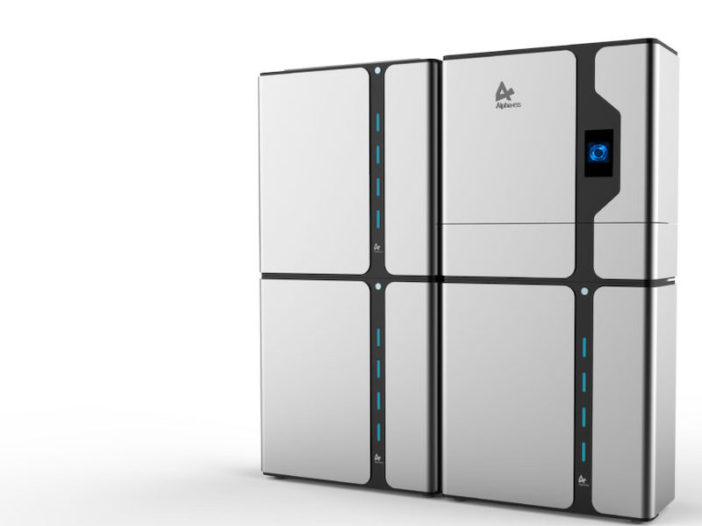 South Australia adds a fifth virtual power plant to its grid this week with the launch of a joint effort from ShineHub and energy retailer Powershop, backed by a special deal with battery maker Alpha-ESS.
The VPP is the latest in South Australia to be launched off the back of the state's Home Battery Scheme, which offers solar households a $6,000 subsidy on battery storage as long as they agree to participate in grid-coordinated scheme.
It joins four other virtual power plant offerings currently available in the South Australian market from AGL, Simply Energy, Telsa and sonnen.
The ShineHub scheme offers participants an extra $1,000 discount off the cost of an Alpha-ESS battery on top of the subsidy – to coincide with the launch of the battery maker's new assembly plant in Adelaide.
Alpha-ESS says it plans to increase its production of batteries to around 500 systems per month for the rest of the year – presumably to cater to demand generated by the VPP – and then ramp up again to 1000 systems a month in 2019.
The China-based company says it currently has more than 20,000 residential and commercial systems running in more than 40 countries globally. In Australia, 5,000-plus systems have so-far been installed.
The battery sizes offered include 5.5kWh at around $9,000 without any discounts of subsidies, 11kWh for around $14,000; and 16.5kWh ( more than $17,220).
"As one of the pioneer manufacturers in the energy storage market in South Australia, we are
pleased Alpha-ESS is expanding its production outfit, providing a boost for local jobs and
industries," said South Australia energy minister Dan van Holst Pellekaan.
"Alpha-ESS set up in Australia in 2015 and committed to assembling its batteries in South Australia in November 2018, following the establishment of the state government's Home Battery Scheme."
ShineHub CEO Alex Georgiou said its mission was to help make solar and battery technology affordable and accessible for all South Australians.
"We've managed to develop a scheme that utilises locally assembled batteries and makes it cheaper for households to adopt solar and storage and reduce their power bills," he said in comments on Wednesday.