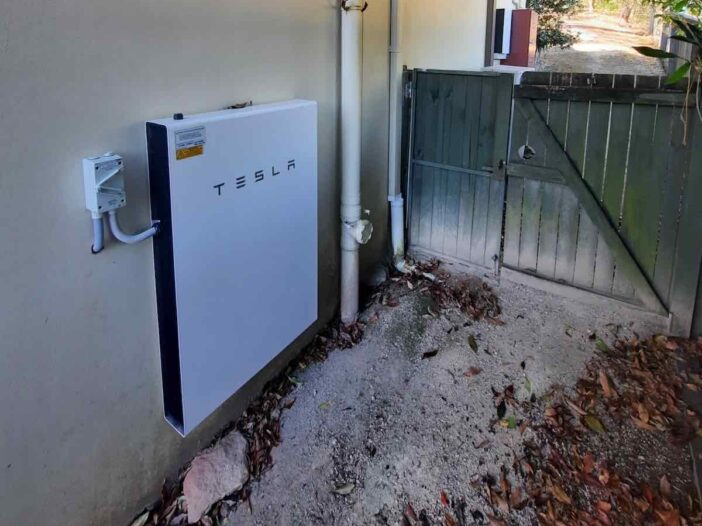 A two-way electricity tariff being trialled in New South Wales is delivering a daily profit to one Northern Sydney solar household, peaking at times at $20 a day and making the purchase of a Tesla Powerwall battery a no-brainer.
The trial, a collaboration between distribution company Ausgrid and retailer Amber Electric, offers households on the Ausgrid network in NSW generous feed-in tariffs of 26.6c/kWh to export to the grid between 2pm and 8pm, on top of Amber's wholesale feed-in rate.
Listen to One Step Off The Grid's latest Solar Insiders Podcast with Amber's Tim Barson, here.
As this Amber explainer says, that means that if a household was to export their solar when wholesale rates were sitting at 13c/kWh, they would instead get 39.5c/kWh.
"I have a common 8kW solar and a Tesla Powerwall 2 battery, and make a profit every day of between $2 and $6, with the odd $20 day when there's a wholesale spike," trial participant Phillip told One Step Off The Grid this week.
But being a two-way tariff trial, there is also a penalty – or disincentive – for exporting solar to the grid during the middle of the day, when rooftop solar is already flooding the grid and sending demand to new lows.
"The way it works is, essentially, I get penalised if I send out solar electricity between 10am and 2pm," he says.
"I have to pay 2.19 cents a kilowatt-hour for the privilege of sending it out between those times."
That "penalty" or cost to export is the potentially painful stick part of the carrot-and-stick approach that has caused such controversy around the introduction of two-way tariffs and had them derided as a "sun tax."
But Phillip, who – crucially – opted in to the Ausgrid trial, sees that as a positive.
"One of the great things about [the tariff] is that I have a serious incentive to charge my battery and use as much solar as I can between 10am and 2pm, and a big incentive to send that stored solar out to the grid during peak times.
"With all the solar on the national grid now, that ability to move solar energy to the evening is hugely important."
Some background on the "sun tax"
Two-way electricity tariffs were proposed as a way for networks to better manage the huge amounts of rooftop solar coming on to their grids – both economically and logistically – and supported by others who argued that it helped to "democratise" solar and avoid any costs being lumped onto non-solar owners.
Opponents argue it is an effective tax on households who have invested in clean energy, and helped to push down the cost of power for all.
Critics have also questioned whether the cost of upgrades is anything more than a small fraction of total network spending – and whether there might be better, less punitive ways of reining in the dreaded solar duck.
After much debate and review, the Australian Energy Market Commission in 2021 agreed to update the national energy market and retail rules to accommodate the two-way flow of electricity, but with consumer safety mechanisms such as opt-in clauses in place.
And while the introduction of two-way network tariffs doesn't come into play officially until July 2025, the Australian Energy Regulator last year invited distribution network companies to start running carefully monitored two-way tariff trials as part of the current 2019-2024 regulatory period.
The Ausgrid x Amber trial is one of these.
Ausgrid x Amber
Ausgrid, which services more than 4 million customers across Sydney, the Central Coast and the Hunter Valley, decided last year to introduce opt-in export pricing for households in July 2024, and then to make it the default assignment for new and existing small customers on time of use (TOU) tariffs and demand network tariffs from July 2025.
For now, however, it's hoping to demonstrate via the trial with Amber how two-way pricing can be a win-win for customers and the grid.
"The AusGrid two-way tariff, which is a trial running until the end of June 2024, is designed to encourage people to move their generation outside the traditional solar peak of 10am to 2pm," Phillip says.
"They do that by making you pay a fee to export during that time, and giving you a generous additional rate outside it."
Amber, meanwhile, is an electricity retailer who charges customers the same retail spot price they pay (the NEM price plus the grid operator's tariff). They charge customers a $19 a month fee in return for access to the spot tariff and software to manage it, plus smart controls via an app to help manage your battery and solar (if possible).
Phillip says the Amber for Batteries sends commands to your system to charge the battery form the grid if the grid price is low, or there is a price spike coming; and to use charge from solar when FITs are low, and to discharge to the grid when FITs are high.
"It's still being developed, and is officially still a 'beta' program, but it works pretty well, with the odd hiccup from time to time that I've found easy to work around," he says.
Phillip has also added his own, bespoke home automation system based on the free ("and excellent") Home Assistant platform.
"It allows me to add extra automations," he tells One Step.
"An example in my case is the way I soak up my excess solar during that 10am-2pm period. One thing it does is to turn on my car charger during that time, and the charger is smart and can give just the excess solar to the car.
"I take public transport to work most of the time so the car is often sitting in the driveway. Since I bought it I've not spent a single cent on electricity – a huge charge from my old Jeep Grand Cherokee that cost $200 to fill up when prices were high."
Making a profit 'pretty much every day'
"It's really quite an interesting arrangement," Phillip, a semi-retired engineer, tells One Step Off The Grid.
"My systems are quite modest: 8kW of solar and one 13.4kW PowerWall 2 battery. I also have a large house with air conditioning and an EV with a big battery (an Ioniq 5).
"Even so, I am averaging a negative bill of around $4-$6 a day, almost every day, unless it's pouring rain (in which case I usually break even by charging from the grid when it's cheap).
"I've had days where I get paid $20-something in a day, just because there's been a [demand] spike on the grid. And when that happens, they send you an alert and tell you to turn off your power hungry stuff and … just export.
"My last monthly bill was over $90 in credit after the AusGrid connection fees and the Amber subscription fee."
Has he ever been stung by the penalty export tariff?
"No, I've never been badly stung," Phillip says. "Really all you do is just turn all the heaters on, the air conditioner on, charge the car … and that just soaks up all my solar in those times.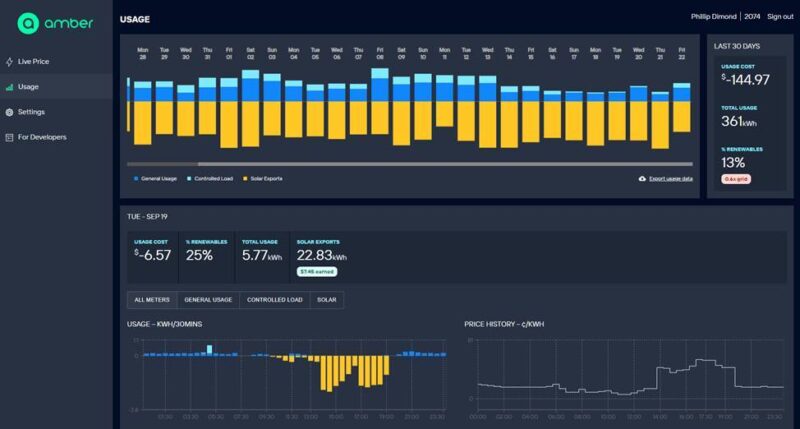 Final verdict?
"All up, I think this is a brilliant initiative from both companies. But it does have some caveats.
"When I first joined I didn't have a battery, and the standard Amber rates meant I was in about the same place as I was before that (with a PowerShop solar plan).
"The battery made all the difference. In fact it would work with just a battery and no solar, as long as the AusGrid tariffs were still going (and you would probably still be able to pay off that battery just on their standard rates).
"The second caveat is that you need a way to soak up that solar. Amber can control some inverters so they don't export when prices are negative, which is the best option.
"I have Enphase microinverters, which are capable of export limiting, but they lock that functionality away from the user being able to control it… so you have to pay for their cloud service to do it (that's how they do curtailment where it's required) or export limit.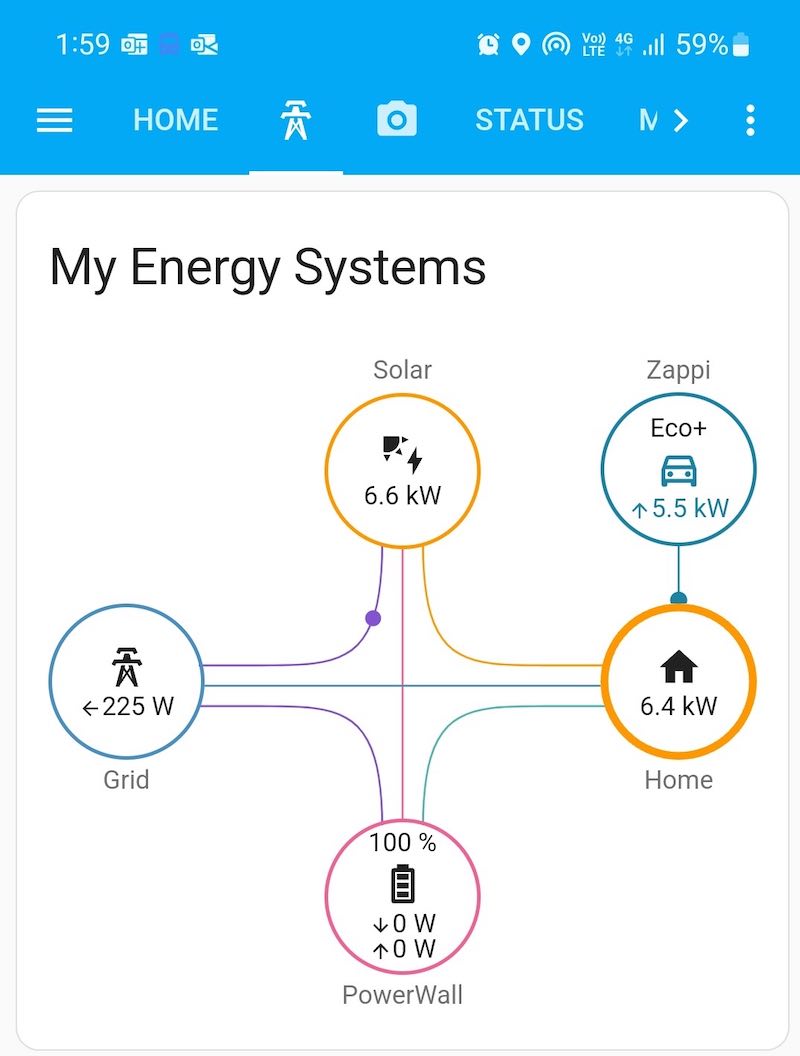 "In my case I have the [electric] car, and I have a couple of other sneaky tricks (I have a three phase system and had an electrician install remote control breakers on each phase so I can disconnect one phase of solar, reducing my production by 1/3 or 2/3rds.
"This is a last resort, however, as the Enphase system can take up to half an hour to recover from a grid outage. That's my extreme solution on a really bad day."
A "perfect way" to drive home battery uptake
"The biggest problem that we have with solar at the moment is that excess that we have in the middle of the day," Phillip tells One Step.
"And this incentive totally made it worth me getting a battery, to shift that [solar generation] to later on.
"You know, if there's ways to get people to get more batteries behind the meter, that's a perfect way to do it."
For those interested but not convinced, Amber notes that those living in eligible postcodes in NSW can take up the trial tariff with very little risk, due to Ausgrid's "no worse off" guarantee.
Amber performs a quarterly review to make sure your bills have been better off on the new tariff and if they haven't, Ausgrid pays the difference which is applied to your bill as a credit.
Those who are unhappy with the new tariff structure can be transferred back to their old tariff.