Tesla has bumped up the price of its Powerwall 2 batteries in Australia for the second time this year, as rising lithium prices and key component shortages continue to plague the sector.
For Australian customers, the price of a 13.5kWh Powerwall 2 battery has jumped by another $A950 to $12,950 – or $14,650 with the supporting hardware – a new high for the popular home battery in Australia.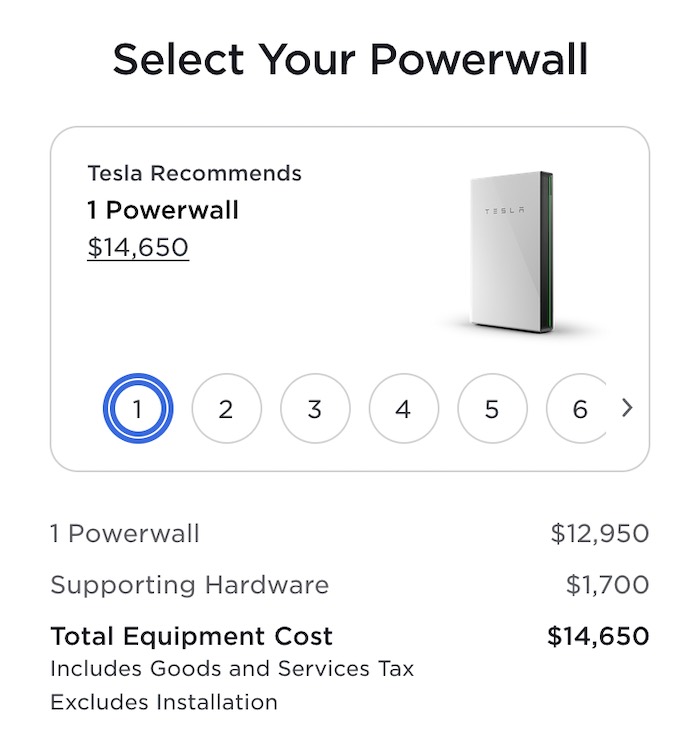 The new price, which does not include installation costs, comes hot on the heels of an earlier hike, which One Step Off The Grid reported just last month.
At that time, Tesla increased the unit price of the Powerwall 2 by $950 to $12,000, or $13,700 including the supporting hardware.
The price has oscillated in the last five years, but the last two hikes have taken the Powerwall past its previous highest ever cost in Australia, making it more than 50% dearer that when it was first rolled out on the local market five years ago.
Tesla declined to comment on the latest increase in cost of the home battery, or how deliveries to the Australian market were tracking.
As Giles Parkinson noted in April, the price rise goes against industry-wide predictions of a fall in battery storage costs, but does gel with current market conditions, including global demand for batteries – for energy storage and for EVs – that well outstrips supply.
In Tesla's particular case, the Powerwall has often played second fiddle to the US company's focus on electric vehicle production, which is also suffering due to prices and component shortages.