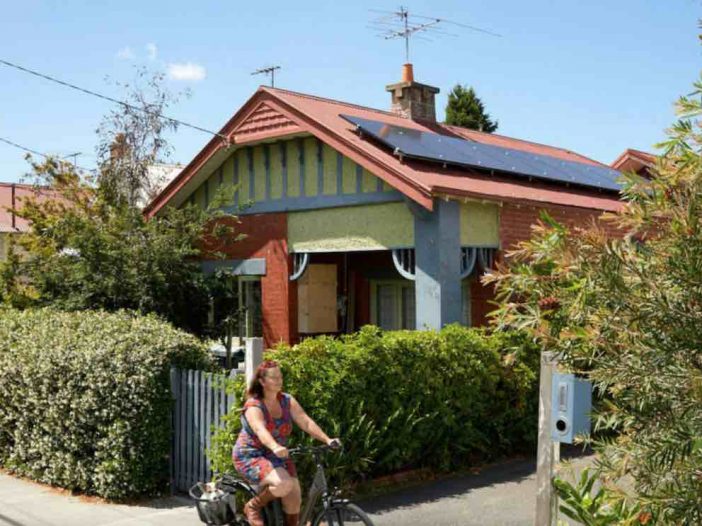 How can people save energy this summer? With electricity prices forecast to continue their upwards march, here are some tips from the experts on how to stay cool and in power without blowing the budget.
1. Mind your peaks and troughs
"It is critical to save energy when electricity is the most expensive to produce," says Guillaume Roger, associate professor of economics at Monash University and coordinator of the Australian Electricity Market Initiative.
As Roger notes, this happens to coincide with when we all return home and the sun sets.
"Electricity is the most expensive between 6pm and 9pm. Reducing consumption even by only 10% in that time window can have a dramatic price impact, because that is when supply is so tight and exactly when we need the gas plants to produce.  Demanding a little less of them at that critical time makes a large difference in the price of electricity," he says.
Meanwhile, households should shift their consumption to the middle of the day, when electricity is cheapest, thanks to an influx of solar power.
"In Australia, electricity is the cheapest in the middle of the day, when the sun delivers all this cheap energy. Run your laundry and your dishwasher then," says Roger.
"If you are on a peak demand tariff then precool your building … to coincide with solar input," says Professor Gerard Ledwich, principal research fellow in power engineering at the Queensland University of Technology.
"Set timers on pool pumps for the middle of the day, and use ovens and air conditioners when the solar input is strong."
2. Switch to green energy
Katja Ignatieva, an associate professor at the UNSW Sydney Business School, says that where possible, households could start using power generated from renewable sources such as the sun, wind, water and waste power, rather than coal or gas.
For some this will mean switching to a green power option offered by your retailer, while for those who can, "installing solar panels on your roof is one of the most efficient ways to save energy and reduce your energy bill in the long term," Ignatieva says.
"Other suggestions include switching off appliances when they are not in use, choosing energy-efficient appliances, switching to LED lights and efficient use of air conditioners (i.e., controlling them remotely by an app where possible)."
3. Watch your watts
"The cheapest energy is the energy you don't use, and as a society, we should be trying to reduce our per-capita energy use," says Dr Archie Chapman, a senior lecturer in the School of Information Technology and Electrical Engineering at the University of Queensland.
"So energy efficiency measures, such as insulation, sealing up leaky windows, and drawing curtains during the hottest times of the day can have a large impact. If you have rooftop solar, use appliances at times when you are generating your own power."
4. Shift your load, choose savvy retailers
"At an individual level, people can help reduce the evening peak demand by shifting the non-essential loads (Dishwasher, water heater, pool pumps etc.) to either mid-day or midnight," says associate professor Yateendra Mishra, an associate professor in Power Engineering at Queensland University of Technology.
Customers should also keep an eye out for energy retail deals that incentivise smarter energy use and even home battery storage solutions, to tackle the peak demand and increasing cost of electricity.
5. A bit of everything – including some activism
"There are plenty of things that households and businesses can do," says professor Iain MacGill from UNSW's School of Electrical Engineering and Telecommunications.
"Think about rooftop PV if that's an option. Shorter showers, higher temperature settings on the air-conditioner thermostat can all make a big difference.
"And if you are buying appliances, look for the more energy efficient ones – they'll save you money in the long run," MacGill says.
"And it won't hurt to call your local member demanding that the government take action."