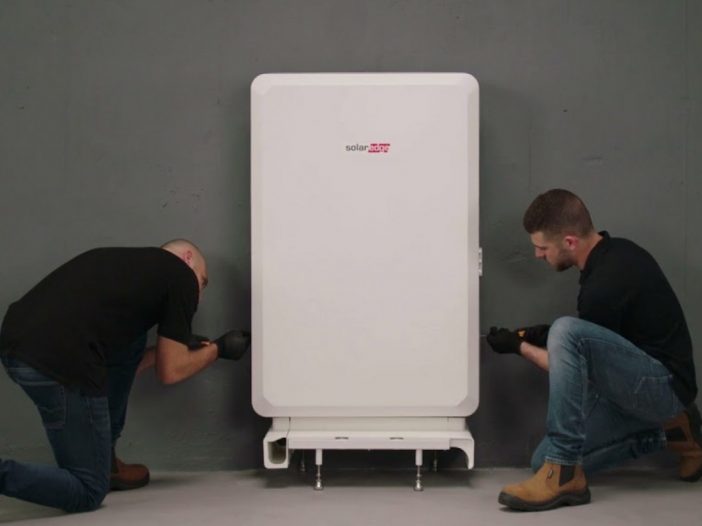 Specialised training programs to upskill electricians in home battery installation and in the design and delivery of off-grid power systems are being tested out in Victoria, backed by funding from the state Labor government.
The industry collaboration, led by not-for-profit Future Energy Skills, aims to create new courses and boost new energy technology qualifications in the state's workforce, while also bringing Victorian training standards in line with Australia's Clean Energy Council (CEC) accreditations.
The Andrews government says the pilot program is part of its efforts to ensure the state meets its 95 per cent by 2035 renewable energy target.
Victoria's transition to renewables is expected to create 10,000 jobs a year from now until 2030 and transform more than 500,000 existing jobs through new skills training.
A key focus of the project is to develop and deliver new courses in designing battery storage systems and pilot training programs in stand-alone (off-grid) power systems, and to review and update several current training units.
According to the government there are currently just over 250 CEC accredited standalone power system designers and installers in Victoria.
Home batteries, meanwhile, have their own set of strict installation rules, laid out in a standard called AS/NZ 5139 2019, published in 2019 after a laborious and sometimes controversial five-year draft and consultation process.
The standard details seven hazard categories and more than 110 risk management factors that need to be considered when installing residential battery storage.
"Victoria's renewable energy transition will create 59,000 jobs by 2035," said state energy minister Lily D'Ambrosio on Tuesday.
"It is vital that we create a strong pipeline of skilled workers to take advantage of the opportunity created in the renewable energy transition."
The pilot program will be supported by a steering committee that includes representatives from the CEC, Energy Safe Victoria, training providers including Holmesglen Institute, and industry partners.
The state funding comes via the Andrews government's Clean Economy Workforce Capacity Building Fund.
A further $12 million has been put towards the creation of an SEC Centre of Training Excellence, new renewable energy VET certificates and a Victorian Energy Jobs Plan.