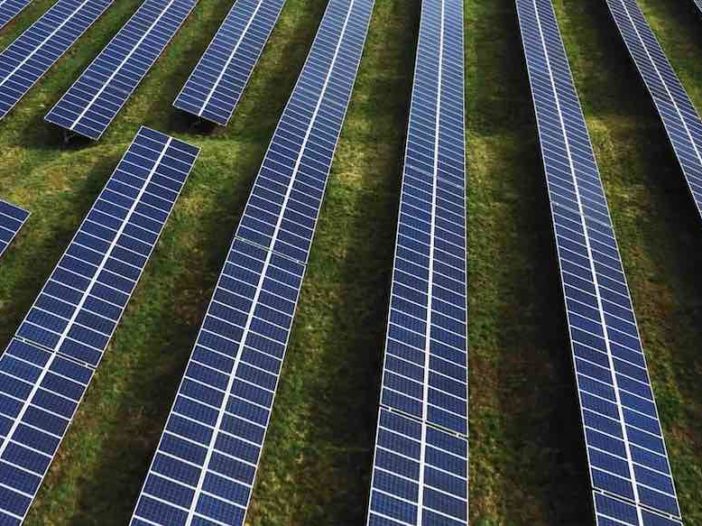 Two ground-breaking community solar farms – both proposed for development in New South Wales – have opened up shares in their projects to investors nation-wide.
The developers of the 1.7MW Grong Grong solar farm in the NSW Riverina region said this week that the project was on track to procede to construction after raising more than $670,000 in a week – $250,000 of this in just 80 minutes – from local investors.
To help achieve the maximum target for the project, $750,000, the team behind the project, including directors Jonathan Prendergast and Gerald Arends, are opening the community model to investors all over Australia, using a crowd equity finance model.
The crowd funding scheme, which is being coordinated by Birchal Financial Services here, offers investors fully-paid ordinary shares at $1.00 per share at a minimum individual investment of $250 (maximum $10,000 for retail investors).
The Grong Grong solar farm is planned for construction on 4 hectares of private farmland in the Riverina and has been designed "battery ready," according to the webiste.
The project team has locked in a land licence with Development Approval from the Narrandera Shire, completed grid studies and secured a $1.3 million grant from the NSW government.
Prendergast says that while community-owned renewable energy projects are popular overseas, they have been slower to take off in Australia due to unfavourable policy and conditions.
"This is a totally new way for people to fund the rollout of renewables rather than waiting for government or industry to get with the program," he told RenewEconomy.
"This could be the first of a new wave of renewable energy generation facilities, with this incredible interest it's the first of many for us!
"This is one way people can get on the right side of rising power prices, by owning shares in a power generation company," he added.
Meanwhile, in the NSW Southern Tablelands, the 1.8MW Goulburn Solar Farm – led by not-for-profit group Community Energy 4 Goulburn (CE4G) – has also opened up to investors all around the country after initially targeting local residents.
As One Step Off The Grid reported in March of last year, the community energy project has succeeded in attracteing strong interest from local investors, with an offer of shareholdings at $400 for the minimum stake.
In an update in January, the developers said that while they had met their original target for fundraising, they had opened up shares to people outside the Goulburn region to raise the additional funds for a new, "much larger" battery.
To find out how to invest in the Goulburn community solar farm, see here.